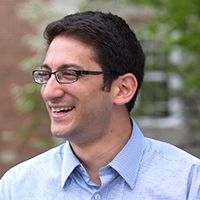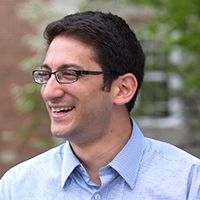 Home Region
Toronto, Canada
Undergrad Education
American University of Beirut, Computer and Communication Engineering, 2005
Previous Experience
Advanced Micro Devices, Inc.
HBS Activities
Investment Club, Finance Club, General Management Club, and Tennis Club
"Because discussions evolve organically, classes leverage the richness of student experiences."
Growing up in Lebanon, Patrick Akl lived with a fascination for consumer electronics – and with the ever-present fear of war. "We often had to sleep in an underground bunker," Patrick says. "And the conflict caused setbacks in my father's banking career. Watching him recover left a lasting impression on me." Yet one aspect of the trauma, the family's one-year flight to Paris in 1989-90, also inspired more positive resolutions. "It made me want to explore the world," says Patrick. "I also wanted the flexibility to be able to succeed wherever I go."
Patrick's interest in electronics led to advanced degrees in computer engineering; his passion for international experience led him to Canada. "I loved the diversity of Toronto, one of the most cosmopolitan cities in the world. More than half the population was born outside of Canada," he explains. "I found I could learn a lot by interacting with people from different cultures."
Bringing together multiple perspectives, multiple pieces
After completing his MSc at the University of Toronto, Patrick went to Advanced Micro Devices in Markham, Canada where he worked on eight different chips, including the breakthrough AMD Fusion, the first to combine a CPU and a graphics processor on one piece of silicon. While the engineering work was rewarding, Patrick became increasingly intrigued by the strategic complexities of running a large corporation like AMD.
"I already had a good grasp of engineering, but I wanted to understand how business leaders bring together all the pieces to make strategic decisions that impact the business, its industry, and consumers," says Patrick about his decision to pursue an MBA. HBS became his first choice for many of the same reasons Paris and Toronto had impressed him. "I'm an international person and appreciate the benefits of diversity," says Patrick. "HBS attracts people from different cultures and backgrounds; its cases are truly global in scope and reach."
The case method also surfaces the best aspects of diversity. "Because discussions evolve organically," Patrick says, "the variety of class experiences is greater. The case method more effectively leverages the richness of student experiences. You have to come every day prepared to play the game. We're constantly challenged to form opinions on the spot, share them, and defend them – we replicate the kind of skills we'll need in our careers."
Variety of practical experiences
In his FIELD 2 international immersion, Patrick once again went somewhere new to him, China, where he and his colleagues helped a shoe manufacturer prepare its first marketing strategy targeting Chinese consumers. In FIELD 3, Patrick was introduced to the entrepreneurial process, one involving a different kind of consumer product: "We're developing a smart phone app that gives women hands-free guidance on their exercise activities." Overall, Patrick says, the biggest insight he has gained over the past year involves his changing view of leadership. "I used to think that leadership was exclusively a natural gift," he says. "But I now know that it can be learned. You need to connect the dots among many different disciplines. HBS gives us the frameworks for improving our ability to lead."