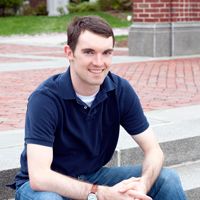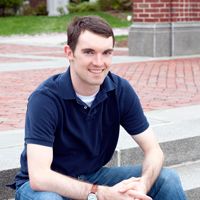 Home Region
Memphis, TN
Undergrad Education
Mississippi State University, BS Industrial Engineering, 2006
Previous Experience
RCBG, Inc.; Zacks Investment Research
HBS Activities
TechMedia Club, Entrepreneurship Club, Social Enterprise Club, Energy & Environment Club, China IXP
"I don't measure my progress by compensation or titles, but by what I do to help society."
While his high school peers may have been mowing lawns or packing grocery bags, Matt Thurmond became a serial entrepreneur. "It was a choice between making $5.15 an hour or starting my own business," he says. As a teenager, Matt started a car-detailing business and ran a tutoring service. But he made his mark as an eBay Power Seller. "I sold well over 1,500 items," says Matt. "And I learned a lot about business: high margin versus low margin; not holding too much inventory; and the risk of shrinkage — I woke up one morning and found that my dog had chewed up some of my inventory."
With solid math skills and a genuine attraction "to the quantitative aspects of engineering," Matt pursued an engineering degree. But in what he calls a "serendipitous moment," he picked up and read Buffett by Roger Lowenstein. Enthralled, he plowed through fifteen to twenty more books on investing. "Investing combined my interest in business with my love of quantitative analysis," says Matt. "And I'm a frugal person; I just wanted more from my money than one-percent interest in a savings account."
Matt's direction was set, but before he left Mississippi State, he engaged in two formative adventures: leading his fraternity in a turnaround from near-bankruptcy to winning the "overall excellence award" on campus; and leading a group of fifty fellow students on a pilgrimage to Omaha, where they met Matt's inspiration, Warren Buffett himself.
Creating a decision-making habit
After college, Matt accrued equity research, analysis, and consulting responsibilities along a path that began as an investment analyst at Zacks and concluded with "hands-on" strategic work in emerging technologies and business models at the boutique firm, RCBG.
"I wanted to move from consulting to an operations role in the technology industry," Matt says. "Much of my knowledge was self-taught; I had no formal business education and wanted to take two years to fill the gaps." HBS climbed to the top of his short list. "Its vision aligns with my ideals: leaders who make a difference in the world. I don't measure my progress by compensation or titles, but by what I do to help society."
In addition, "The case method was a system I intuitively understood. Iit's how I wanted to learn. In every class, you see a specific business situation; you have to apply a multitude of theories and ideas to come to a decision, an action. For me, it means creating a habit of informed decision-making. And it develops my communication skills. That's key — you can have great ideas, but you need clear and persuasive communication to drive organization change."
Boston, China, and the Bay area
Matt applied his passion for entrepreneurship by attending the Entrepreneurship Conference, and then by going a step further to chair an ebook panel at the TechMedia Conference. "A powerful experience," Matt says, "We were able to reach out — and get — key executives across the industry: publishers, device manufacturers, retailers, and startups."
The China IXP with Professor Elizabeth Koll expanded his reach. Matt gave two presentations there: one on the challenges and opportunities for Chinese entrepreneurship in general, and the other on a specific, powdered-milk initiative. "China was rocked with a baby-formula scandal two years ago," says Matt. "We concluded that this would be a tough market for a local Chinese brand. They'd need some kind of independent certification or outside brand partnership to make it work."
For the summer, Matt will be interning at Google in the Bay area as a member of their online advertising team. This role is a good steppingstone to his greater ambition: "I want a broader leadership role, either by taking on a new product in a large company, or by founding or working with a startup that's commercializing a product that makes a difference in the world."