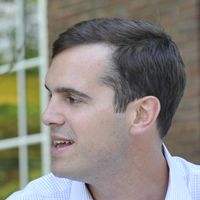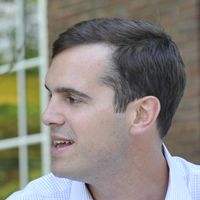 Home Region
Richmond, VA
Undergrad Education
University of Virginia, BS Commerce, 2005
Previous Experience
Oak Hill Capital Management, Bear, Stearns and Company, Inc.
HBS Activities
Finance Club, VC/PE Club, Southeast Club, Wine & Cuisine Society
"Here, the motivation isn't so much about grades, but about making a meaningful contribution."
As the oldest of six kids who grew up together in Richmond, Virginia, Malcolm Little found the University of Virginia to be "a strong state school – and a good one for our family economically." UVA proved even stronger when, after exploring a wide variety of liberal arts classes, Malcolm committed to his interest in business by applying to the University's McIntire School of Commerce.
"I discovered a passion for finance, more than anything else," Malcolm says. An internship between his junior and senior years led to a full-time position at Bear, Stearns after graduation. "New York is unlike any place I've ever been – the pace of life is incredibly different. The idea of being home for dinner just isn't real. But I built a rich base of analytical skills."
At Bear, Stearns, Malcolm witnessed firsthand the consequences of the financial crisis as his firm's funds collapsed. "I watched waves of lay-offs as the company tried to right itself. Even the best performers were vulnerable. But I noticed that an MBA provided some job security."
A time to look and reconsider
Many of Malcolm's mentors, including his father, had an MBA. But more than anything else, Malcolm saw the degree as, "an opportunity to lift my head from the path I had been on, a time to step back and reconsider what I want."
HBS attracted Malcolm for its prestige, but has transformed him through the extraordinary diversity of its students and their interests. "I had always heard alums praise HBS for its diversity, but I didn't realize its impact until I got here," Malcolm says. "My career had been focused on investment banking and private equity – and both have a very homogenous way of thinking. Hearing about a wide array of experiences and seeing how they apply to challenging cases has opened possibilities that I hadn't considered before, not just in my career, but outside of it, in my social life and philanthropic interests."
"The case method is at the core of the HBS experience," says Malcolm. "I was exposed to a little of it at UVA, but at HBS, it really relies on the contributions of students. It requires all of us to dig in. And we do it – we invest the time to make the discussions enriching. That's pretty special. Here, the motivation isn't so much about grades, but about making a meaningful contribution."
New paths
For his internship, Malcolm says he is "fighting against going back to what I've already done. I'd like to use finance in a different way and am talking to people in government and policy-making." While his career possibilities remain open, one thing is certain: life with Kelly Smith, Malcolm's fiancé. "We moved to Boston together," Malcolm says. "Right after classes end this semester, we're getting married!"