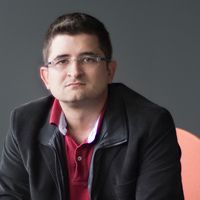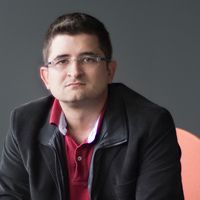 Home Region
Sao Paulo, Brazil
Undergrad Education
Unicamp-Brazil, Electrical Engineering, 2006
Previous Experience
Ayrton Senna Foundation; BCG; Procter & Gamble
HBS Activities
Social Enterprise Club, Entrepreneurship Club, Latin America Club, Wine & Cuisine Society
"We bring learning to real situations, so students can learn why they're learning."
Marco Crespo's story is one of continuity. Before attending HBS, he had been active in the Ayrton Senna Foundation, a Brazilian nonprofit founded by a world-famous Formula 1 race car driver, dedicated to improving public education. While pursuing his MBA, Marco developed a social enterprise that ranked the quality of Brazilian nonprofits for potential donors.
After completing his degree, Marco returned to Instituto Ayrton Senna, becoming its business director. His mission: Make education a priority for Brazil. "More broadly," Marco explains, "I want to turn the discussion about 21st-century education beyond cognitive skills to include social/emotional and life skills that will help kids develop all their lives."
"Usually," Marco says, "we measure development by how much students know. That's not sufficient any more. There are so many professions today that didn't exist five years ago. Imagine how many more there will be ten years from now. How do we prepare kids now? That moves us to a much bigger challenge."
Like HBS, an emphasis on active learning rooted in real life
Marco sees "a lot similarity" between what his foundation aims for and what he learned at HBS. "The way the HBS classroom is set up encourages social/emotional skills," he says. "You have to learn how to prepare, how to be persuasive, how to be attentive. In a ninety-person classroom, so much of the knowledge, the discussion, comes from the students themselves."
Likewise, Marco believes, public-school education has to be "tweaked to be more relevant" to a world in which students have greater control. "Kids in our K-12 classrooms have more power in their hands. Google, smartphones—these have made it impossible for teachers to know more than students. Now it's more about how to process information and how to make decisions based on that information."
The classroom is no longer the dominant setting for education. "You can learn math from looking at the flow of a river," Marco points out. "You can learn biology by talking about the local environment. We bring learning to real situations, so students can learn why they're learning."
In addition to his work for the Senna Foundation, Marco helps the Senna family with its private-investment decisions. In both roles, Marco says, "It's a lot about trust. I've developed a strong relationship with the family that's enabled me to fulfill an enduring advisory role with them."
Fall 2015