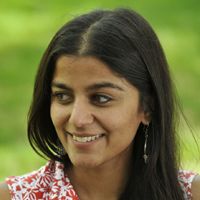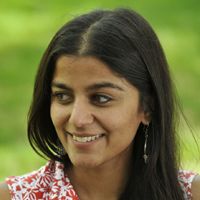 Home Region
Delhi, India
Undergrad Education
Princeton University, B.A. Public & International Affairs, 2005
Previous Experience
Access Development Services, United Nations World Food Programme, Catalyst Chicago Magazine
HBS Activities
Social Enterprise Club, HBS Show
"The program is ideal because it is truly integrated and has courses created specifically for its own mission."
At Princeton, Mallika Ahluwalia realized she wanted a career in international development. "Having an impact on communities and the world motivates me to go to work every day," she says.
After a one-year stint at Catalyst Chicago, creating a grant-funded report card on the city's public school system, Mallika accepted her first international development challenge. Working in a small team, Mallika helped run a United Nations World Food Program project in Namibia that fed 90,000 AIDS-affected orphans. "I got closely involved in dialogues with the government redesigning orphan welfare grant policy," Mallika says. "It gave me exposure to many different stakeholders." But the job also revealed weaknesses in the program's approach. "On the one hand, the monthly food rations were essential – most of our families were led by grandmothers seventy and above who were looking after four or five kids. Yet there was a lack of sustainability – it was month-to-month without a long-term solution."
Integrated at the intersection
Mallika's U.N. experience "started me thinking about the joint degree as an intersection of private and social sectors. I wanted to learn how the private sector can contribute to the resolution of international development challenges."
Harvard's graduate schools of business and government were among her favored choices. "Both schools separately would be top picks because each is a leader in its own category," Mallika says. "But the whole is greater than the sum of the parts. The MBA/MPA-ID is a thoughtfully designed program precisely targeted at issues combining business and development. The program is ideal because it is truly integrated and has courses created specifically for its own mission."
Mallika has been impressed both by the "interests of students in social enterprise" and in the Business School's "effort to add more social enterprise cases to the curriculum." Her first HBS year "has been really good for me. It got me thinking about strategy, finance, marketing – things I hadn't been exposed to before. In the Strategy class, we've had a number of cases about the importance of a unique value proposition – something any social enterprise needs to think more carefully about. What exactly is our competitive advantage compared to other social sector organizations doing similar work?"
Applying business methods to missions
Last summer, Mallika put her new business skills into practice through her internship with TechnoServe in Kampala, Uganda. "Ours was an agribusiness project that created a farmers' marketing association," says Mallika. "I used formal business models to create a business plan and a feasibility analysis, balancing costs and revenues, to help members access credit and reach bulk markets."
Her next internship, with McKinsey in Washington, D.C., places Mallika in a consulting role with a mix of private, public, and social sector work. "I see it as an extension of the joint degree program itself, a chance to apply lessons learned in one sector to the others." After completing her joint degree, Mallika would like to apply her consulting skills to address "businesses at the bottom of the pyramid. Ultimately, I want to explore development that changes livelihoods for long-term impact."
Update:
Since graduation, Mallika has used her Joint Degree to move between the private, public and social sectors. Soon after graduation, she worked in the office of a Cabinet Minister in India on special initiatives in the Ministry of Rural Development. She then moved back to McKinsey & Company's Washington D.C. office, where she had completed her summer internship during the MBA. As an Associate and then an Engagement Manager, Mallika advised leading clients across the healthcare value chain, from large hospital systems to medical device companies and retail pharmacies, on strategy and operations. Recently, she returned to her hometown, Delhi, as a Program Officer at the Bill and Melinda Gates Foundation where she is working on a series of initiatives to reduce maternal, neonatal, and child mortality in rural India.