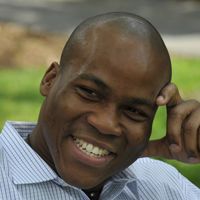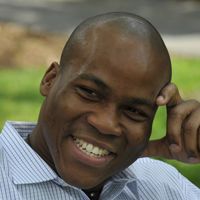 Home Region
New York, NY
Undergrad Education
University of North Carolina, BA Public Policy, 2003
Previous Experience
ASB Real Estate Investments, Morgan Stanley
HBS Activities
CSD and PSD volunteer, AASU, Real Estate Club, Business and Government Club, Social Enterprise Club, Rugby Club
"When you apply, you may be intimidated by the extraordinary people at the school. Then...one day you realize you are one of the people you've read about."
As a recipient of the oldest merit-based undergraduate scholarship in the nation – the Morehead-Cain Scholars Program at the University of North Carolina, Chapel Hill – Larry Braithwaite participated in a summer outdoor leadership experience that encouraged reflection. "It made me think of where I came from and where I was going," Larry says. "I realized there were too few people like me who would enjoy the amazing life-enriching experiences that I had access to. How could I do more for the countless people left behind in urban communities?"
At UNC, Larry focused on "entrepreneurship and urban development, exploring the intersection between business and mission-oriented work." Recognizing the need for credible business experience, he spent three years with a major Wall Street firm and another three years at a real-estate equity fund to learn about real estate investing and development. "The MBA was the next logical step," Larry says. "I approached HBS with a combined interest in entrepreneurship and community development. It was the right fit, because general management is the best preparation for the unknown challenges an entrepreneur might face."
Institutionalized community building
"One of my goals," says Larry, "is to leave business school with a strong group of friends. That's what sets HBS apart – it has institutionalized community building in the way it's structured. For example, having a real campus of our own has a value that cannot be overstated. And the classroom experience – here, everyone teaches everyone else. It's an important responsibility we all share."
Larry calls himself a "huge advocate" of the Career Team experience organized by HBS' Career Development Office. Under the leadership of a trained, second-year student, a group of four to six first-years participate in a weekend workshop "that helps you develop a career vision based on what truly drives you; helps you determine what professional functions you might be best suited for. Tim Butler (Senior Fellow, Career Development Programs) is a rock star. He helps you find the intersection of your passion and your capabilities. The Career Team has been a highlight of my HBS experience, one I'd recommend to any incoming student."
Scaling up
Larry's own career is already taking dramatic shape. In one venture, Larry is collaborating with a partner to "develop residential real estate in low-income areas in Philadelphia. We want to prove a point – that underserved inner-city communities can provide excellent investment opportunities for operators who understand the market." To gain a deeper understanding of housing issues, Larry is actively auditing a research team as part of a field study seminar on affordable housing offered by Professor Retsinas who runs Harvard University's Joint Center for Housing Studies, a collaboration between the Harvard Kennedy School and Harvard Graduate School of Design. "I want to see what resources may be available for cultivating strategic partnerships," Larry says.
In a separate venture, Larry is developing "a procurement management business targeting the small- and medium-sized business community. Our value proposition is Save, Learn and Grow: offering cost savings, procurement analytics, and encouraging new business-to-business opportunities within our own network."
Looking ahead, Larry would like to grow both concerns, expanding his procurement-management business and "learning how to approach larger commercial development opportunities in urban markets." Reflecting on his HBS experiences thus far, he says, "When you apply here, you may be intimidated by the extraordinary people at the school. Then you arrive, become an active member of the groups, a contributor to one project after another. And one day, you realize you are one of the people you've read about."