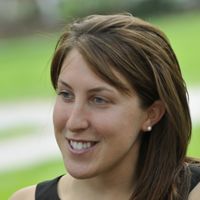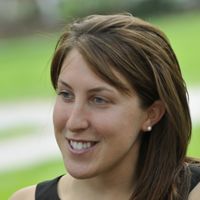 Home Region
Montreal, Canada
Undergrad Education
Queen's University, Business Administration and Commerce, 2006
Previous Experience
Boston Consulting Group
HBS Activities
Section I president, Club de Francophone president, Entrepreneurship Club, Automotive Club, Canadian Club, Retail and Luxury Goods Club
"It's about taking risks and trying new things."
In Kathleen Hebert's family, business and entrepreneurship "were dinner table conversation." Her grandfather established the first General Motors dealership in Montreal. Her father expanded the business, "growing it," Kathleen says, "to four-hundred employees in 15 dealerships throughout Canada."
As an undergraduate student in Kingston, Ontario, Kathleen "focused on marketing while developing my understanding of business fundamentals." She spent one summer as a marketing intern with BMW Canada and another with the Canadian Imperial Bank of Commerce.
Beyond the fundamentals
After three years with Boston Consulting Group, Kathleen sought a fresh way of thinking through issues related to her family's enterprises. "A lot of people told me an MBA wasn't necessary for a family business. But for me, an MBA meant taking time to step off the treadmill. I'd learned some of the fundamentals in college and at BCG. Now I want to learn more about how to apply concepts effectively. I chose HBS because the case method is focused on the practical application of complex business principles."
Outside of class, HBS has given Kathleen opportunities to put what she has learned into practice. "Even in a place with as much institutional power as HBS, you can have a real impact on people's experiences." As a Section president, Kathleen says, "It's the first time I've had to manage a large group: eighteen officers and ninety-four sectionmates. I'm steering a very large ship. It's important that I be inclusive, that I organize activities in such a way that everyone feels engaged. They expect me to resolve conflicts and get things done. It's given me a thicker skin, and I know it will help me be a better leader in the future."
Driving ahead
In her second year at HBS, Kathleen would like to "work independently with a professor to think through my family's business model. Can we effectively roll out a nationwide network of luxury car dealerships? What challenges should we anticipate and address?"
In the meantime, Kathleen is fulfilling a summer internship with Facebook in a customer marketing role that's "consumer-insight" focused. It's a chance to work in an established environment that's growing rapidly and see how that growth can be managed and led."
"HBS has allowed me to stretch myself," Kathleen says of her experiences thus far. In January, she participated in the New Zealand trek where she, "crossed one item off my bucket list: sky diving." In the spring, she danced in the HBS Show, "something I'd never done before. But that's what's great about HBS. It's about taking risks and trying new things."