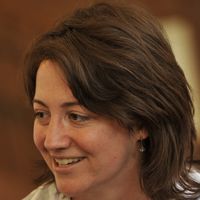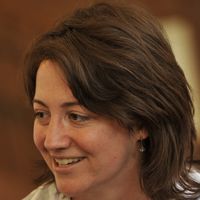 Home Region
Fairfax Station, VA
Undergrad Education
Northwestern University, BA Mathematical Methods in the Social Sciences, 2006
Previous Experience
The Boston Consulting Group
HBS Activities
HBS Women's Ice Hockey Team, Social Enterprise Club and Conference, HBS Show Pit Orchestra, Africa Business Conference
"Learning from different people will teach me a lot about myself."
With her father serving as a Naval officer in Japan, Jenny Tison learned two important things about life, and herself, early on. "I learned to be an extrovert," Jenny says, which probably helped with the second lesson. "It wasn't easy adjusting to our new life at first. But I didn't get discouraged right away. I persevered, believing I would ultimately succeed – I learned the power of positive expectations."
When Jenny returned home to Virginia, that power rose again when she tackled a sport not often associated with the South: ice hockey. "I started playing in my freshman year of high school and fell in love with it," Jenny says. "In my second and third years, I collected as much ice time as I could." The hard work paid off: By the end of her senior season, she was the assistant captain of the Washington Little Capitals travel ice-hockey team.
Applying teamwork to school, career – everything
When it came time to consider a career, Jenny realized what must have been obvious to the people around her: "I really love working on teams," she says. Jenny attended Northwestern as a drum major in the marching band, continued to play hockey, and explored career options through various summer internships. At J.P. Morgan, Jenny learned that, "banking was not for me." An internship at the Pentagon, as a junior program analyst, confirmed her enthusiasm for math and measuring performance. An entrepreneurial venture – selling national and brand logo pins at the Athens Olympics, awakened an interest in business. But Jenny's internship with The Boston Consulting Group brought focus to her aspirations. "I saw consulting as a chance to help people improve," she says.
All told, Jenny spent three years with BCG in Chicago and Budapest. "At BCG, I noticed that the skills an MBA hones would've been helpful," she says. Looking for a deeper grounding in business, Jenny explored MBA options. "HBS impressed me because it meant meeting people who had done many things I had not. I'm not sure where I'll be in twenty years, but learning from different people will teach me a lot about myself."
"HBS seemed much more diverse than the other schools I looked at," Jenny says. Her first year confirmed her expectations. In it, Jenny met a classmate, Isaiah Kacyvenski, who took his team, the Seattle Seahawks, to the Super Bowl. Another classmate, Luke Winston, "lived in Chile and started an NGO that works with children's shelters for abandoned and abused children." In addition to the variety of contacts available at HBS, Jenny appreciates "the opportunity to build personal skills. Here, you're forced to make decisions. Classroom discussions move quickly; you have to get your hand up fast. HBS has helped me to express cogent opinions fast, and back them persuasively."
Infrastructure of leadership
In the Rwanda IXP, Jenny worked within a team of six HBS students "to help farmers grow chili peppers as an alternative cash crop to coffee. It was a great way to learn how cooperatives work." In fact, one of HBS' greatest lessons, in Jenny's estimation, has to do with the importance of structure. "Just because you're a good person," she says, "doesn't preclude you from having to implement an infrastructure of ethical checks and balances. Leadership means setting the tone from the top-down. Companies that truly manage to their creeds can withstand crises."
In the summer, Jenny will try something entirely new, "an operations position with McMaster-Carr, an industrial parts supplier." Jenny is still weighing her career options, "but I know that I want to help people with what I know, perhaps eventually via nonprofit work."