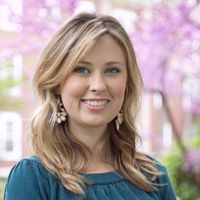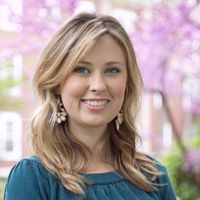 Home Region
Seattle, WA
Undergrad Education
University of Washington, Business admin/commerce, 2009
Previous Experience
Green Dot Public Schools; Bain & Co.; RealNetworks
HBS Activities
Entrepreneurship Club, Marketing & CPG Club, Arts Society, Retail & Luxury Goods Club, Hospitality & Travel Industry Club
"All the reflections we did at HBS helped me be very intentional with my decisions."
Before entering Harvard Business School in 2012, Jennifer DeWhitt, MBA 2013, had been very seriously working at Bain—and just as tenderly working on a children's book with her grandmother. "While I was getting my degree, I didn't know if I wanted to be a children's book author," she says, "but publishing this book was number-one on my bucket list."
Fortunately, Jennifer's ambitions did not have to conflict. "The book became my capstone project at HBS; the school gave me the time to do it—and the support of friends, classmates, and professors who were all so excited about it." Kickstarter provided the funding, and now the book, Jervis the Best, is available at Amazon. "It was a very vulnerable thing for me," Jennifer acknowledges. "Here, my peers were aspiring CFOs, and I'm there with my little, silly children's book. It won't change the world, but it was the most meaningful thing I've ever done."
Living a "messy" but rewarding life
Jennifer returned to Bain, where she has negotiated a transition that allows her to work at home while she reconsiders her post-Bain ambitions. "All the reflections we did at HBS helped me be very intentional with my decisions, rather than let inertia take me wherever. I can't optimize around other people's metrics." In her current role, Jennifer supports Bain's private-equity group with investment landscape analyses and reports.
But it's the momentum in her personal life that inspires Jennifer. She is working on a follow-up title, Jervis the Silent, and teaching Sunday school classes at her church. In addition, she is taking art classes two nights a week, is considering opening a gluten-free bakery—and has just bought a puppy. "Most of my friends are really hard-charging," Jennifer says, "but I like my puppy. I wondered what my sectionmates would think, but they're excited for me. No one has said, 'Why are you leaving Bain?'"
"Life is messy," says Jennifer. "You can't have everything at once." Discussions with her HBS professors helped her realize that, "I don't have to be the CFO right now." Her future is still very much a work in progress: With a puppy at home in Seattle, and a boyfriend in Texas, Jennifer is still trying to figure out where to live. "But I'm as happy as I've ever been, and I thinks it's because I've been prioritizing having a very full life."
Fall 2015