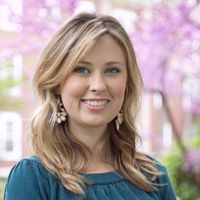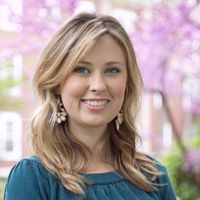 Home Region
Seattle, WA
Undergrad Education
University of WA, Business admin/commerce, 2009
Previous Experience
Green Dot Public Schools; Bain & Co.; RealNetworks
HBS Activities
Entrepreneurship Club, Marketing & CPG Club, Arts Society, Retail & Luxury Goods Club, Hospitality & Travel Industry Club
"You usually find things that are unexpected."
While she was still in school, Jennifer DeWhitt bought sugar cubes from her classmates, which became raw material for candy pencils she subsequently sold. In itself, the effort may not seem so remarkable, except that Jennifer was only in the fourth grade. For her efforts, she cleared $1,000 in profit. And got herself suspended from school.
"In high school, I fell into the legitimate side of business," Jennifer says, laughing. She competed in mock-business competitions through Distributive Education Clubs of America (DECA), and followed her high-school education with a college major in marketing and finance.
While pursuing her degree, Jennifer taught at an alternative school near campus that served at-risk youth. After graduation, she joined Bain & Co., where she "worked on the Dallas expansion plans for KIPP Charter Schools, the leading charter-school organization in the country." Jennifer followed her year at Bain with work at Green Dot Public Schools in Los Angeles, a charter group that "takes over existing public schools and turns them around."
New perspectives on leadership
Jennifer's hands-on experience led to a revised understanding of the education challenge. "To really impact education," Jenifer says, "the best way is through business models." Her insight prompted her to pursue the MBA at HBS.
"I'm a huge proponent of the case method," Jennifer says. "It makes classes more spontaneous – you never know where the discussion will go. There's a lot of serendipity. You usually find things that are unexpected. When you put so many analytical minds together in one room, you can go more deeply into the problem and the potential solutions."
"HBS has changed my perspective on leadership," says Jennifer. "Now, I see that it's more about facilitating and influencing than on structuring a vision or dictating a plan." What applies to business in general also applies to Jennifer's career path, which remains open and flexible. "This summer, I'm looking at startups in the Bay Area, something consumer-facing," she says. After graduation, Jennifer plans on returning to consulting before launching out on her own. "I'm definitely, one-hundred percent interested in entrepreneurship."