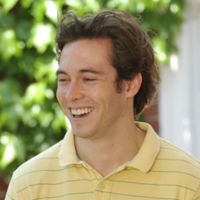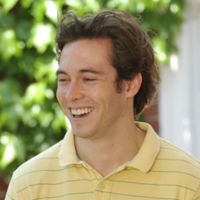 Home Region
Wellesley, MA
Undergrad Education
Princeton University, BA Government & Public Policy, 2007
Previous Experience
Greenhill Capital Partners, LLC, William J. Clinton Foundation, Goldman Sachs, Opera Solutions
HBS Activities
Energy Club, Finance Club, JD/MBA Club
"The highest calling of business is to build something new that employs people and adds value to the economy."
Raised by academically-minded physician parents, Ben Steiner always valued "the vigorous debate of politics and current affairs." In high school, Ben was actively involved in debating clubs. At Princeton, Ben's interests took a more tangible turn. "I worked on a proposal to reduce the University's greenhouse-gas emissions by fifty percent," Ben says. Some of the proposal's ideas have already been implemented, such as installing no-flush urinals in all new construction.
Two college internships consolidated Ben's attraction to business and public affairs. At Opera Solutions, he worked with consultants involved in business-process outsourcing to India. Ben gained experience in health care and investment banking at Goldman Sachs. "My interests became focused on affecting change through for-profit ventures," says Ben.
Empowered by entrepreneurial energy
"The joint JD/MBA program brings together two very different kinds of skills and training," says Ben. "The Law School is a boot camp for the mind – it's very competitive in a healthy way. You learn to dissect and probe problems in nitty-gritty detail. On the other hand, the Business School brings together students with widely varying nationalities, educational backgrounds, work experiences, and future ambitions, and allows them to learn from and be inspired by each other.
"At the Business School, I feel empowered by so many people starting so many things. You get to see how that happens: people hiring employees, raising money on the phone with VCs, and negotiating contracts with suppliers. I had one sectionmate who had used Zipcars and wanted to take the idea to the next level of efficiency. He's founded a company called RelayRides that will allow anyone to rent out his car by the hour. The dynamism at HBS is amazing. I think the highest calling of business is to build something new that employs people and adds value to the economy."
Ben sees his summer work with the TARP Congressional Oversight Panel "as a good illustration of what each school brings to the table." At issue were the warrants, essentially call options to purchase stock, that the government had received from TARP-recipient banks in exchange for the bailout funds. Many of the participating banks waned to buy back the warrants they had issued before their terms matured in 2018 and 2019. "The question was: What are they worth? Many critics felt the banks were getting sweetheart deals. I applied the financial modeling skills I learned at HBS to determine fair value. From the legal side, I worked on complicated analyses of congressional rules and contract law to understand the constraints the government faced in disposing of the warrants. In the end, we found that the current model wasn't fair to taxpayers, and that the best approach would be to auction off the warrants in an open market. It wasn't just about the money, but about assuring confidence in the process through transparency."
Thinking in thirds
In addition to his work at Princeton and with TARP, Ben has interned with the Clinton Foundation, where he spent six weeks in Malawi helping farmers form a collective for greater market power; and two weeks in Rwanda, facilitating a carbon-exchange program: European companies would obtain carbon offsets under the Kyoto Protocols by paying Rwandans to grow trees.
"I'm thinking of my career path in thirds," says Ben. "The first third is about learning, which is what I'm doing now. The second will be about earning – perhaps in finance or something entrepreneurial. The final third will be about giving back: I want to get into public affairs, either as an elected official or a policy maker."