Harvard Business School professors care deeply about teaching and interacting with students.
The faculty are world-renowned practitioners and researchers who use their experience to bring to life leadership lessons and challenges as they orchestrate a case discussion. Professors invest in becoming great teachers with extensive training, feedback on their teaching, and resources from the
Christensen Center for Teaching and Learning
. In fact, teaching is so critical at Harvard Business School that it is a core part of the tenure process. Professors invest in relationships with students outside of class as well, through office hours and advising students on start-up ideas and career goals.
3 Most Popular TED Talks Of 2018 In Business
Re: Frances Frei
Can Miguel McKelvey Build the 'Culture Operating System' at WeWork?
Re: Jeffrey Rayport
Why Business Should Support Employees Who are Caregivers
Re: Joseph Fuller & Manjari Raman
17 Jan 2019
| 
HBS Working Knowledge
You can't be productive without routines and rituals. Here's why
Re: Francesca Gino & Michael Norton
20 Jan 2019
| 
Fast Company
These Are the Challenges Tech Giants Will Face in 2019
By: Bill George
A third of US workers have left a job due to caregiving responsibilities
Re: Joseph Fuller & Manjari Raman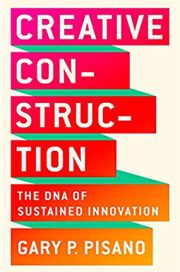 By: Gary P. Pisano
09 Jan 2019
This myth-busting book shows large companies can construct a strategy, system, and culture of innovation that creates sustained growth.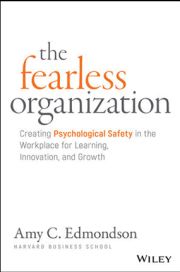 By: Amy C. Edmondson
09 Jan 2019
Offers practical guidance for teams and organizations who are serious about success in the modern economy.