Harvard Business School professors care deeply about teaching and interacting with students.
The faculty are world-renowned practitioners and researchers who use their experience to bring to life leadership lessons and challenges as they orchestrate a case discussion. Professors invest in becoming great teachers with extensive training, feedback on their teaching, and resources from the
Christensen Center for Teaching and Learning
. In fact, teaching is so critical at Harvard Business School that it is a core part of the tenure process. Professors invest in relationships with students outside of class as well, through office hours and advising students on start-up ideas and career goals.
Autumn Arrives on Campus
Could Big Data Replace the Creative Director at the Gap?
Re: Ayelet Israeli
Can the Global Food Industry Overcome Public Distrust?
Re: Ray Goldberg
15 Nov 2018
| 
HBS Working Knowledge
PayPal and Square quietly grow small business lending using data as their edge over banks
Re: Karen Mills
Yes, the Open Office Is Terrible — But It Doesn't Have to Be
Re: Ethan Bernstein
15 Nov 2018
| 
Freakonomics
Algorithms tame ambiguities in use of legal data
Re: Eugene Soltes
15 Nov 2018
| 
Financial Times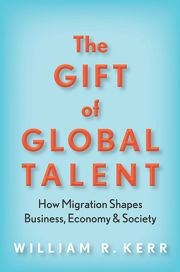 By: William Kerr
04 Oct 2018
William R. Kerr combines insights and lessons from business, government, and individual decision making to explore the data and ideas that should drive the next wave of immigration policy and business practice.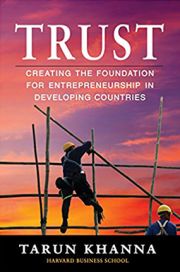 By: Tarun Khanna
22 Aug 2018
Entrepreneurs in developing countries who assume they will have the same legal, governmental, and institutional protections as their counterparts in the West will fail. To succeed, they need to build trust within the existing structures--and this book shows how it's done.