Harvard Business School professors care deeply about teaching and interacting with students.
The faculty are world-renowned practitioners and researchers who use their experience to bring to life leadership lessons and challenges as they orchestrate a case discussion. Professors invest in becoming great teachers with extensive training, feedback on their teaching, and resources from the
Christensen Center for Teaching and Learning
. In fact, teaching is so critical at Harvard Business School that it is a core part of the tenure process. Professors invest in relationships with students outside of class as well, through office hours and advising students on start-up ideas and career goals.
How startups are disrupting the retail industry
Re: Thales Teixeira
How Helena Rubinstein Used Tall Tales to Turn Cosmetics into a Luxury Brand
Re: Geoffrey Jones
Branding Sells Cereal, Handbags, and Vacations. Can It Sell a Country?
Re: Elie Ofek
11 Mar 2019
| 
HBS Working Knowledge
Loi Pacte : « Aux Etats-Unis, le mouvement pour réformer le capitalisme est plus actif que jamais »
By: Julie Battilana
How the modern office is killing our creativity
Re: Teresa Amabile
15 Mar 2019
| 
Financial Times
How Boeing Should Have Responded to the 737 Max Safety Crisis
By: Sandra Sucher
14 Mar 2019
| 
Harvard Business Review
By:
Rawi Abdelal
, Galit Goldstein, Cressida Arkwright and Khilola Zakhidova
By:
Rawi Abdelal
, Galit Goldstein, Cressida Arkwright and Khilola Zakhidova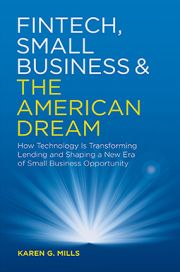 By: Karen Mills
15 Mar 2019
Technology is transforming the small business lending market and shaping a new era of small business opportunity. Karen Mills charts how fintech has changed and will continue to change small business lending, and how financial innovation and wise regulation can restore a path to the American Dream.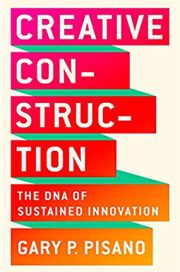 By: Gary P. Pisano
09 Jan 2019
This myth-busting book shows large companies can construct a strategy, system, and culture of innovation that creates sustained growth.