Harvard Business School professors care deeply about teaching and interacting with students.
The faculty are world-renowned practitioners and researchers who use their experience to bring to life leadership lessons and challenges as they orchestrate a case discussion. Professors invest in becoming great teachers with extensive training, feedback on their teaching, and resources from the
Christensen Center for Teaching and Learning
. In fact, teaching is so critical at Harvard Business School that it is a core part of the tenure process. Professors invest in relationships with students outside of class as well, through office hours and advising students on start-up ideas and career goals.
Why Your Kid Should Be a Rebel
Re: Francesca Gino
Did Entrepreneur Ernesto Tornquist Help or Hurt Argentina?
Re: Geoffrey Jones
How Cost Accounting is Improving Healthcare in Rural Haiti
Re: Robert Kaplan
24 Sep 2018
| 
HBS Working Knowledge
Want to Seem More Likable? Try This
Re: Francesca Gino & Alison Wood Brooks
24 Sep 2018
| 
New York Times
El 'efecto Amazon' cambia la economía
Re: Alberto Cavallo
America traded one recession for a far more serious one
By: Michael Porter
21 Sep 2018
| 
Boston Globe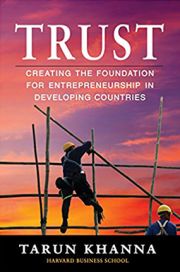 By: Tarun Khanna
17 Aug 2018
Entrepreneurs in developing countries who assume they will have the same legal, governmental, and institutional protections as their counterparts in the West will fail. To succeed, they need to build trust within the existing structures--and this book shows how it's done.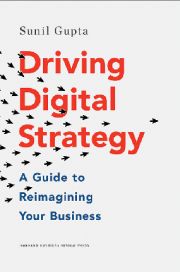 By: Sunil Gupta
16 Aug 2018
New rules make it essential for companies to reexamine four fundamental aspects of their business to thrive in the digital era—their strategy, value chain, customer engagement, and organization structure. Done right, digital technology can be a tremendous opportunity for established players as demonstrated by Best Buy, New York Times, Weather Company, and others.