Harvard Business School professors care deeply about teaching and interacting with students.
The faculty are world-renowned practitioners and researchers who use their experience to bring to life leadership lessons and challenges as they orchestrate a case discussion. Professors invest in becoming great teachers with extensive training, feedback on their teaching, and resources from the
Christensen Center for Teaching and Learning
. In fact, teaching is so critical at Harvard Business School that it is a core part of the tenure process. Professors invest in relationships with students outside of class as well, through office hours and advising students on start-up ideas and career goals.
A Simple Strategy For Happiness
Re: Ashley Whillans
JUUL: Leading the Vaping Revolution
Re: Michael Toffel
The Internet of Things Needs a Business Model. Here It Is.
Re: Rajiv Lal
18 Jul 2019
| 
HBS Working Knowledge
Can Germany help the U.S. lower prescription drug prices?
Re: Ariel Dora Stern
The Day India's Banks Died
Re: Shawn Cole
The Secret to Finding the Quiet Employees Holding Your Company Together
Re: Boris Groysberg
19 Jul 2019
| 
Wall Street Journal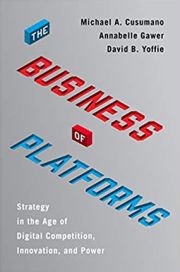 By: Michael A. Cusumano, Annabelle Gawer & David B. Yoffie
03 Jun 2019
This book explores the strategic, economic, and technology management challenges of digital platform businesses.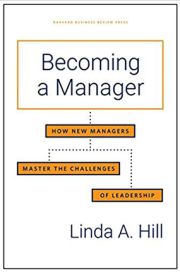 Re: Linda Hill
09 May 2019
This book traces the experiences of 19 new managers over the course of their first year in the role.