(No updates in last 10 days)
(No updates in last 10 days)
What You Need to Know Today
Complete your self-attestation if you have been exposed, tested positive or experience symptoms.
Student Events
Informal gatherings, outdoors & indoors: 10
In-person events on campus: Suspended for the summer and will resume at the start of the 2021-2022 academic year
Faculty and Staff On-Campus Events
Outdoors: 50 (if food/drink served, limit is 10)
Indoors: 25 (without food and drink)
Abide by local COVID regulations. Those accessing campus are subject to Harvard's
quarantine requirements
upon return. Those traveling on Harvard business must follow the current
travel policy
.
Required for all who have traveled outside of MA (except vaccinated individuals who only need a single negative PCR test), including day trips, in the last 14 days.
Students
2 negative tests,
7 days apart.
Faculty & Staff
2 negative tests,
7 days apart.
Faculty Office Visits
Open
Spangler Study Rooms
Open
Pick-up (Mon)
Chao Center Guest Services Desk
8 am-5 pm

Spangler Center 2nd Floor Service Counter
7 am-3 pm

Shad Hall Fitness Counter
7 am-3 pm

OSS Pack City
(HBS Residence Hall residents only)
Open

Drop-off (Mon)
Chao Center Guest Services Desk
8 am-5 pm

Shad Hall Fitness Counter
7 am-3 pm

Spangler Center 1st Floor East Rotunda
7 am-3 pm

Rock Center Student Mailbox Area
24 / 7

Current Status:
Level 4: EXPANDED ACTIVITY: CORE PLUS
Testing Results:
(login required)
Adherence to Harvard University, state and federal guidelines is critical as we resume activity on campus. All members of our community share this responsibility.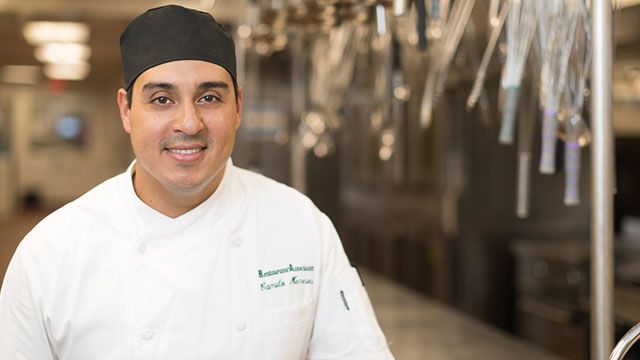 Returning to Campus: Camilo Meneses
Camilo Meneses is the executive sous chef at the Chao Center. While Executive Education has not had any in-person sessions since the beginning of the pandemic in March of 2020, Chao was open for students and staff until later in the fall, when all dining operations were centered in Spangler. We asked Camilo about his experience feeding the HBS campus community throughout this time, and how his concerns about his and his family's safety have been addressed.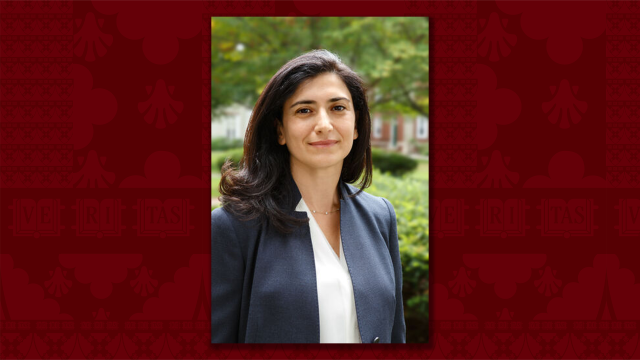 Behind the Research: Raffaella Sadun Q+A
Re: Raffaella Sadun
Raffaella Sadun, the Charles Edward Wilson Professor of Business Administration at Harvard Business School (HBS), received an unusual honor this summer: a knighthood bestowed by the president of Italy. Awarded for "merit acquired by the nation," the Grande Ufficiale dell'Ordine is the highest ranking order of the republic. We asked Sadun about the award, her research, and her path to HBS.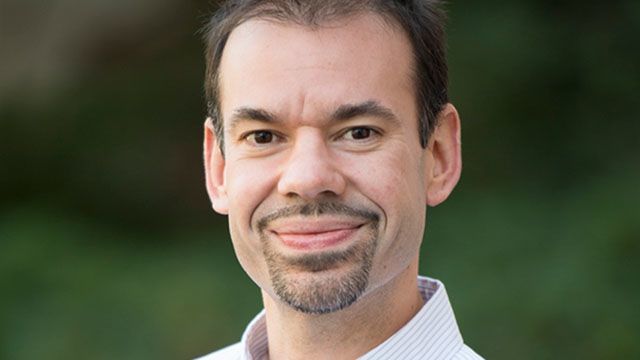 Returning to Campus: Aldo Peña Moses
For students: All HBS students may come to campus without additional permissions to use public spaces as long as physical distancing is maintained and face coverings are worn. Doctoral students looking to use their offices should email Jen Mucciarone.

For faculty and staff: For faculty and staff: Staff are primarily working remotely until further notice, although essential personnel—including staff working to support the delivery of our educational programs and other core functions—are coming to campus. Staff should continue to discuss their need and plans for on-campus work with their manager; throughout the winter and spring, as safety and conditions warrant, on-campus activities (e.g., working at School one day a week) will be encouraged. Based on current demand, those faculty who have completed the Campus Access Protocol are able to come to campus to teach and use their offices. For faculty and staff, the School's approach may change should Harvard, Boston, or Massachusetts indicate the need for higher or lower occupancy rates.

For Executive Education participants: Specific information on campus access will be posted once timing is set for the return of on-campus Executive Education programs. At this time, due to continued strong interest in HBS Executive Education, we have developed a set of virtual programs as part of our portfolio, with more information here: HBS Executive Education Virtual Programs.

For Visitors & Guests: Visitors and guests are strongly discouraged from coming to campus at this time. Those who do must receive prior approval and complete the Campus Access Protocol.

Anyone coming to campus must complete the Campus Access Protocol.

All individuals coming to campus must receive advance permission and complete the Campus Access Protocol. Campus buildings are locked and will require Harvard ID card access.

Consistent with Massachusetts guidance, HBS will follow limits on gathering sizes (currently no more than 10 people indoors and 25 people outdoors) as well as requirements for physical distancing and the appropriate use of face coverings. Signage, markings, and the removal or relocation of furniture (e.g., in the Schwartz Common or in project rooms) will support these efforts. Additionally, campus buildings are locked and will require Harvard ID card access.

Face coverings currently are required in indoor spaces, including all dining facilities and retail locations, where contact or interaction with others is expected. Face coverings are also required outdoors when physical distancing is not possible, as well as at all events / gatherings and when preparing to enter Harvard buildings and shuttles. There is a limit of 10 for informal gatherings both inside and outside.