Global Outposts Expand HBS's Intellectual Footprint
HBS's global outposts—15 research centers and offices spanning five continents—play a critical role in the School's efforts to build deep expertise in business practices around the world and to enhance the global intelligence of students and faculty.
The centers assist faculty with research and case writing, strengthen relationships with local alumni and practitioners, facilitate faculty and student immersions abroad, and host MBA admissions and career development events. "These outposts serve as HBS's eyes and ears on the ground, supporting our faculty in their research and bringing a global perspective to our classrooms. Through this network, HBS faculty can quickly get insights into global developments such as the COVID-19 pandemic and how different nations and companies are grappling with it," says Lynn Paine, a Baker Foundation Professor and senior associate dean for international development.
More than half of the HBS faculty are actively involved in international research. While they often work with a specific global center to pursue particular avenues of inquiry, in some instances they draw upon multiple centers for a broader exploration of a topic. For example, this past year, the centers coordinated more than 50 interviews in 10 countries to help Professor Rafaella Sadun examine how resilient businesses can effectively and safely restart in the wake of COVID-19. Her findings are summarized in the report Restarting Under Uncertainty.
"We learned how firms are approaching tremendous uncertainty. This crisis has created an opportunity for many companies to renew their commitment to customers, suppliers, and employees. Others have discovered unmet demand and are entering new segments," Sadun says. "I hope the report will provide useful examples for other companies navigating these hard times."
"

These outposts serve as HBS's eyes and ears on the ground, supporting our faculty in their research and bringing a global perspective to our classrooms.

"
Baker Foundation Professor
Senior Associate Dean for International Development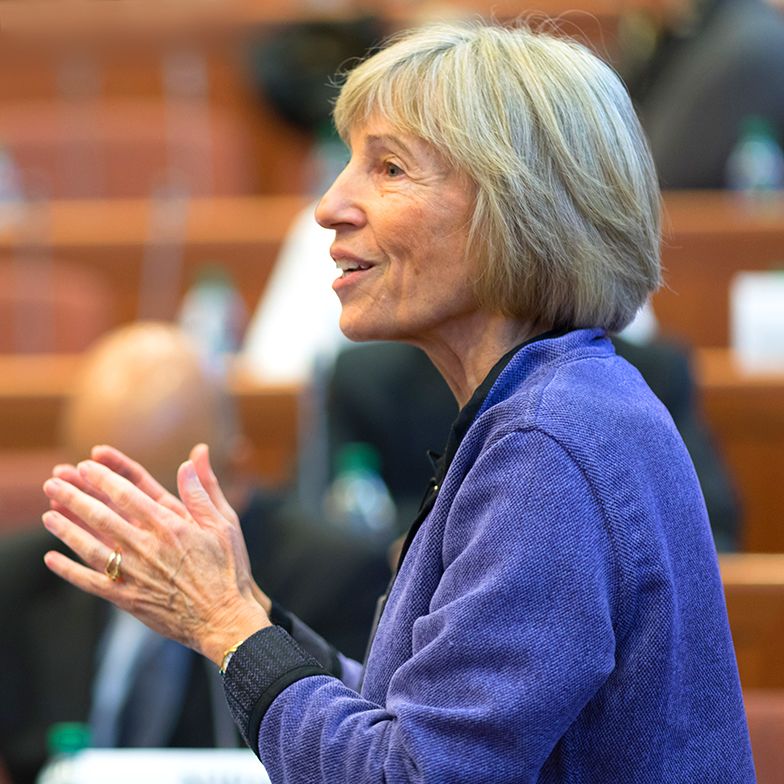 "

These outposts serve as HBS's eyes and ears on the ground, supporting our faculty in their research and bringing a global perspective to our classrooms.

"
Baker Foundation Professor
Senior Associate Dean for International Development
Research Center Highlights
The following highlights illustrate the breadth of HBS's global activities before and during the pandemic.
The Africa Research Center contributed to HBS's Creating Emerging Markets (CEM) collection, a unique research and teaching resource that comprises more than 140 videos of HBS faculty interviewing business leaders from Africa, Asia, Latin America, and the Middle East. The five new videos feature South African business leaders in the banking (Cas Coovadia), retail (Shirley Zinn), food (Robbie Brozin), marketing (Peter Vundla), and beauty (Ian Fuhr) industries.
The Asia-Pacific Research Center helped produce the case "Sercomm: Operating in China Amid COVID-19 and Beyond" by Prithwiraj Choudhury, the Lumry Family Associate Professor of Business Administration; Gary Pisano, the Harry E. Figgie Jr. Professor of Business Administration; and researcher Bonnie Yining Cao. The case explores how CEO James Wang (MBA 1996) handled the telecom equipment maker's production in Suzhou amid COVID-19, while exploring the bigger problem of China's shortage of migrant workers. Choudhury will teach the case in his elective course, Managing Global Operations.
When the pandemic forced people around the world to work remotely, use of the video conferencing platform Zoom exploded. The California Research Center helped produce the case, "Zoom Video Communications and COVID-19," by Scott Duke Kominers, the MBA Class of 1960 Associate Professor of Business Administration, and George Gonzalez, senior researcher. The case examines Zoom's strengths and weaknesses, role in society, and potential to maintain its predominance once the crisis subsides. Kominers taught the case—remotely via Zoom—last spring in the Making Markets elective course.
The Europe Research Center helped research and write the case "Unilever's Response to the Future of Work" by Bill Kerr, the Dimitri V. D'Arbeloff-MBA Class of 1955 Professor of Business Administration; Emilie Billaud, assistant director; and Mette Fuglsang Hjortshoej, research associate. The case explores how Unilever, the UK-based consumer goods giant, has implemented an initiative to accelerate the speed of change throughout the organization and prepare its workforce for a digitalized and automated era.
In response to the pandemic, the Harvard Center Shanghai cohosted an online event in April with the HBS Entrepreneurship Club, HBS Greater China Club, and HBS Association of Beijing that brought together current MBA students and a panel of 10 HBS alumni. During the virtual gathering, the alumni provided insights from their experiences navigating the economic downturns of 2002 and 2008 and shared their views about long-term career development.
To foster alumni engagement in the region, the India Research Center debuted its Alumni on Air series of monthly webinars, cohosted with the HBS Club of India, in April. Through these virtual convenings, South Asian alumni are sharing their perspectives about the current crisis, business frameworks, and leadership styles. Among those featured have been Rishad Premji (MBA 2005), chair of Wipro Ltd., which is supporting COVID-19 relief efforts in India; Ameera Shah (OPM 42, 2012), managing director at Metropolis Healthcare; Ajay Bijli (OPM 28, 1999), chair and managing director of PVR Cinemas; and Vivek Gambhir (MBA 1997), former CEO of Godrej Consumer Products Ltd.
The Japan Research Center (JRC) helped facilitate research-related activities for Professor Ramon Casadesus-Masanell during a global research fellowship in Tokyo. He spent six months there exploring companies with innovative business models. While the pandemic affected access to some companies, he was nonetheless able to meet with a number of business leaders. Casadesus-Masanell is developing a new course and writing a book and several cases based on the research he and the JRC conducted.
The Latin America Research Center began a series of online events marking its 20th anniversary. In May, Senior Lecturer Michael Chu moderated an event that addressed financing small and medium-sized businesses during the pandemic, managing through crisis, and understanding the new normal. At a second event moderated by Senior Lecturer José Alvarez in June, the CEO of leading Colombian supermarket chain Grupo Éxito, Carlos Mario Giraldo, talked about his company's efforts to help customers, employees, and essential workers.
In May, the Middle East and North Africa Research Center hosted two virtual events that each drew some 180 local alumni. Suraj Srinivasan, the Philip J. Stomberg Professor of Business Administration, discussed COVID-19 crisis management and business's future outlook with Alain Bejjani, CEO of Dubai-based Majid Al Futtaim Holding. Felix Oberholzer-Gee, the Andreas Andresen Professor of Business Administration, spoke with Fiba Group executives Hüsnü Özyeğin (MBA 1969) and Murat Özyeğin (MBA 2003) about opportunities that a post-pandemic recovery may present. And in July, Linda Hill, the Wallace Brett Donham Professor of Business Administration, discussed how to prepare organizations for the post-COVID era.