Alumnae Circles
are small groups of women who to get together and talk about life on a regular basis. The
Women's Alumni Association of Greater New York
is the largest HBS alumnae network in the world, providing opportunities to develop contacts, mentors, and friends among graduates in the greater New York area.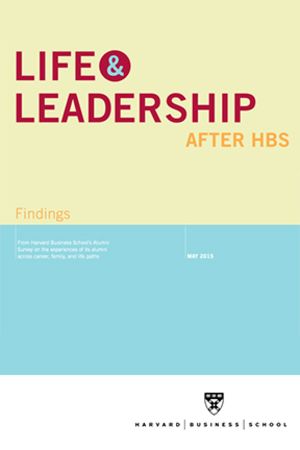 Life & Leadership After HBS is a longitudinal study of the post-MBA paths of Harvard Business School alumni.
Study findings
have been published in the New York Times, Harvard Business Review, Poets & Quants, and covered in other print, digital, and broadcast media outlets. Life & Leadership examines the role played by race and gender in the life and career outcomes and experiences of alumni.