The Forum for Growth & Innovation is a research and community project founded and inspired by the late Professor Clayton Christensen (1952-2020) and funded by Harvard Business School. Professor Christensen served as the Kim B. Clark Professor of Business Administration and is regarded one of the world's most influential thinkers on growth and innovation.
The purpose of The Forum's research activities is to develop actionable, prescriptive theory that can guide general managers in their most critical growth and innovation decisions.
There is a growing need for general managers to sift through the many sources of information and advice available to them to identify theories and frameworks that can serve as a reliable guide for future action. Much academic research is only descriptive in nature, identifying the factors that correlate with success rather than those that cause it. The Forum aims to re-invigorate general management research by following a proven process for building sound theory, refining it through collaboration with practitioners, and then distributing it to a broad audience.
The Forum for Growth & Innovation is also a community for practitioners familiar with the predictive theories taught by Professor Christensen in his signature course Building and Sustaining a Successful Enterprise (BSSE). There are now more than 9,000 BSSE alumni and thousands more who have taken our Executive Education and online offerings, constituting a powerful network of HBS alumni and affiliates with a shared language and experience. We aspire to Professor Christensen's ideal of management as a noble profession and advocate for ethical, theory-driven leadership among our constituents. We welcome all learners and managers to use our resources to spread the use of these theories for the greater good.
"

We launched The Forum with the goal of pushing innovation and growth research in new directions, all while keeping an eye on the practical implications for people running actual companies. Our goal is not so much to teach our community what to think, but rather to continually better understand how to think.

"
Kim B. Clark Professor of Business Administration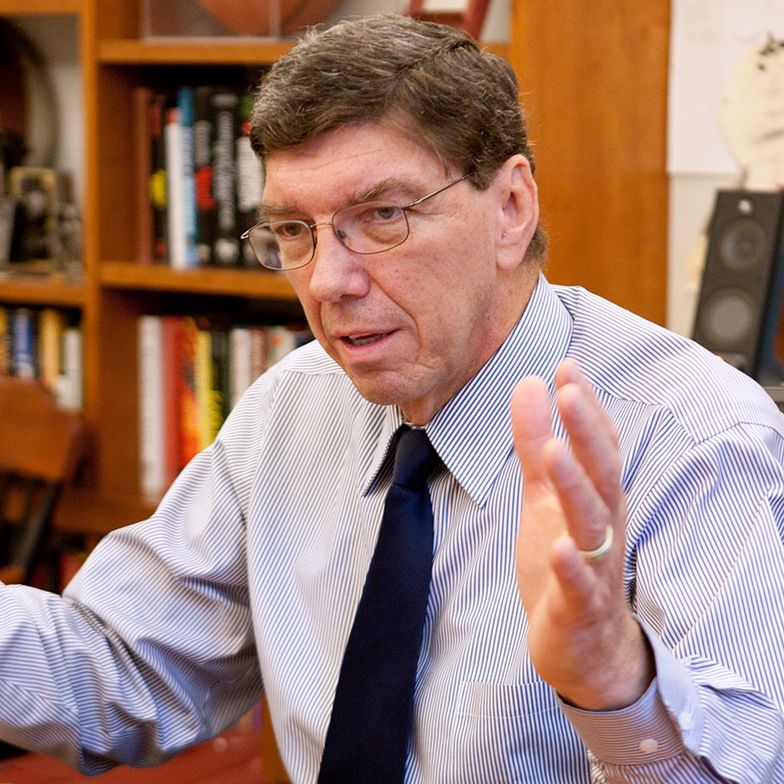 "

We launched The Forum with the goal of pushing innovation and growth research in new directions, all while keeping an eye on the practical implications for people running actual companies. Our goal is not so much to teach our community what to think, but rather to continually better understand how to think.

"
Kim B. Clark Professor of Business Administration