Placement
Students on the Job Market
Students on the Job Market
Please note this page will be updated throughout the fall.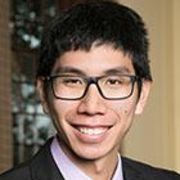 Wilbur Chen
Abstract:
I use analysts' digital questions in quarterly earnings conference calls to study how they evaluate digital investments made by non-IT firms and to examine the relationship between their views and future investment in advanced digital technologies -- artificial intelligence (AI). Consistent with analysts functioning as effective information analyzers, determinant analyses show that analysts' interest in digitization is based on factors that drive greater digitization, namely, (1) whether the firm is more likely to be suited to AI technologies and (2) whether the firm has executives or board members with experience in digital technologies. Analysts also appear to play a monitoring role when firms invest in AI at abnormally high-levels, as analysts ask more negative and competition-related questions in these situations. On the relationship between analysts' interest in digitization and future AI investment, I find that digital questions are positively associated with AI investment (as measured by job postings with AI skills) in the following year. Further cross-sectional analyses suggest that analysts are actively encouraging firms to invest more in AI as the positive relationship is stronger when there is no managerial or industry-wide analyst disclosure on digital topics, or when the firm is not currently investing in AI. Moreover, the positive relationship is also stronger when firms are currently investing in AI at abnormally low-levels. Thus, the overall findings suggest that analysts play a positive governance role in shaping non-IT firms' investment in AI.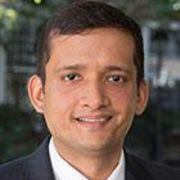 Aditya Mohan
Abstract:
I provide evidence supporting the incentive effects of Morningstar ratings. I analyze managerial response to impending ratings in the year before a fund gets rated for the first time and find that managers just below ratings cutoffs try to improve risk adjusted returns by decreasing risk relative to managers just above the ratings cutoffs. The reduction in risk is through decreased fund exposure to unsystematic risk. Other ways in which managers alter their funds include an increased fund exposure to growth stocks. The effects are driven by both investor flows and manager career concerns. Managers just below the three and the four star rating cutoff and those just below the two and the three star rating cutoff are more likely to reduce risk in the rating year. The effects are also driven by risk averse managers. My findings suggest that Morningstar ratings can align investor and manager incentives by encouraging managers to focus on risk adjusted returns.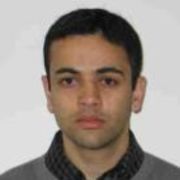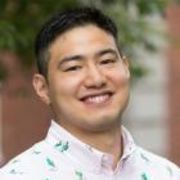 Yusaku Takeda
Abstract:
I theorize how nationalist ideology sparks unconventional managerial discourse about strategies and sets in motion novel strategy processes and outcomes. Using proprietary archival data, I study the evolution of strategic discourse at Nippon Gakki Ltd, later known as Yamaha Corporation and Yamaha Motor Company. In the 1950s, Nippon Gakki diversified into the motorcycle and other motorized product businesses from its incumbent musical instrument business, driven by an imperative to help Japan regain national prestige and prosperity after World War II. I depict a dynamic process in which, over time, nationalist ideology reinforces and fundamentally transforms managerial discourse and perceived strategic priorities. Nationalist ideology initially frames organizational identity and strategic priorities within the existing business context, but as nationalism becomes emotionally charged, it obscures the relative significance of the identities tied to the existing businesses, leading to a substantial deviation from prior core businesses. I synthesize these findings to offer an integrated theoretical framework on the effect of nationalist ideology on strategy-making, introduce nationalism as a potent ideological force on corporate strategy, and invite research on the link between nationalism and organizations.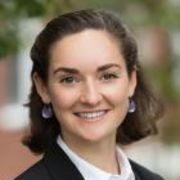 Serena Hagerty
Abstract:
Many firms offer premium services that provide ease, expedience, and access to those who can afford them. These services provide clear benefits to the individuals who use them and the firms that may profit from them. However, anecdotal evidence suggests that many– particularly non- premium consumers – often believe that when firms offer premium services, the consumers of basic services are made worse off. Six studies demonstrate the importance of these zero-sum perceptions on the perceived acceptability of premium services. While it is morally acceptable for a firm to offer enhanced services at high prices, it is unacceptable for a firm to offer a premium service that detracts from the experiences of other customers. However, not all consumers react equally to zero-sum perceptions in their moral evaluations of premium services. Individuals with strong beliefs in upward mobility are less sensitive to zero-sum perceptions, such that they find premium services to be more acceptable, even when zero-sum perceptions are high. Contributing to norm violation literature, these studies show that beyond moral judgments, zero-sum perceptions may lead to negative evaluations of the firm and retaliation behavior.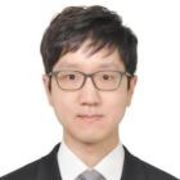 Byungyeon Kim
Abstract:
This study provides a dynamic structural analysis of an agent's behavior in response to behavior-based and outcome-based sales force control measures. The model accommodates both observable, quantifiable sales effort (e.g., number of sales calls) and unobservable, qualitative sales effort (e.g., attitude), as well as the dynamics in demand channeled by customer goodwill. By understanding how multiple sales management instruments--including incentives, route call planning and price promotions--jointly influence behavior, the study offers insights on optimal sales management policies. The results show existence of different types of salespeople that possess heterogeneous preferences and productivity. A series of counterfactual experiments demonstrate a trade-off between increasing the number of sales calls (behavior-based control) versus offering additional incentives (outcome-based control); heterogeneous responses to reducing the level of price promotions in which some salespeople exert extra effort to mitigate the disadvantage; and how a firm can minimize the negative impact of reducing price promotions by utilizing different sales force control measures.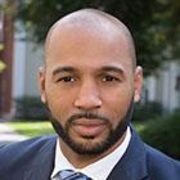 F. Christopher Eaglin
Abstract:
Technology & Operations Management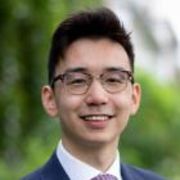 Tommy Pan Fang
Abstract:
This study offers a novel account of how platforms can orchestrate complementor business models through governance choices. In a platform setting, the platform owner can often govern how third-party firms participate by shaping the rules and architecture. Business models jointly consider value creation activities and value capture methods, and thus, are a critical strategic choice that affect the value proposition of a platform and its complements. Thus, a key tension in platform governance design is to encourage complementor value creation for the platform ecosystem, while finding ways to capture a share of that value. Through a large-scale quantitative study of 15,604 mobile applications between January 2021-July 2021 supplemented with a program of qualitative interviews, I investigate how changes to Apple App Store policies around complementor business models affected platform participants. I leverage the announcement of a platform change that negatively impacted in-app advertising to show that firms that had relied on advertising were more likely to exit from the platform and shifted their innovation efforts. I also provide preliminary evidence that while this change negatively affected the amount of value capture that the platform owner received from affected third-parties, it also led to increased first-party value capture. These findings enrich our understanding of how platform owners balance between value creation and value capture in an ecosystem.