Placement
Students on the Job Market
Students on the Job Market
Please note this page will be updated throughout the fall.
Health Policy (Management)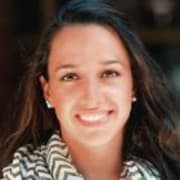 Emilie Aguirre
Abstract:
Etsy was a crown jewel of socially responsible businesses. It prioritized female entrepreneurship, its employees, and environmental stewardship. It was widely admired as a company pursuing social goals alongside profit goals. But after scaling up through an IPO, Etsy fell apart both socially and financially. Similar stories proliferate in the world of socially conscious business. What happened? Standard accounts point to greedy investors, capitalism, and short-termism as the culprits.

But this paper identifies a more fundamental problem: business law is not designed to facilitate scale-ups for companies that articulate objectives beyond profit. It lacks a durable commitment mechanism for these companies to bind themselves to long-term pursuit of their multiple objectives. To help address this problem, the paper identifies potential solutions in corporate governance and corporate finance, and ultimately proposes providing a voluntary commitment mechanism in business law. The proposed commitment mechanism would require multiple stakeholder board representation and socially conscious executive compensation for public benefit corporations that IPO, get acquired, or exceed a certain size. Such legislation could better enable companies to bind themselves to their objectives beyond profit at scale — facilitating large-scale social impact instead of just large-scale profit.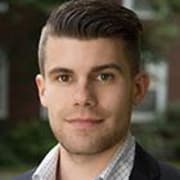 A Jay Holmgren
Abstract:
The federal government has spent billions of dollars in incentives for health care delivery organizations, including acute care hospitals, to digitize their clinical records and workflow processes by adopting electronic health records (EHRs). However, to date, many of the proposed quality benefits of digitizing health care delivery have not been realized in practice. One reason for this may be the poor performance of clinical decision support systems, which were the primary mechanism by which digitization of health care delivery was expected to improve quality. Hospital scores on a national assessment of clinical decision support capabilities has been uneven, and there is significant variation in performance even within hospitals using the same EHR system. At the same time, there is an ongoing debate regarding the value of these national quality and safety measures and assessments, with many prominent industry voices stating that they do not see value in these types of performance assessments, and the empirical work on health care quality metrics has produced mixed findings. To date, however, there have been few studies regarding the value of quality measures that focus on EHR safety performance.

To determine the value of performance feedback for health care IT systems, I use national hospital data from 1,183 hospitals who participated in an EHR performance evaluation, the Leapfrog CPOE Safety Evaluation, in both 2017 and 2018. The Leapfrog CPOE Safety Evaluation uses simulated patients and orders based on historical adverse drug event cases to assess hospital clinical decision support performance at preventing potential inpatient drug errors. This voluntary self-assessment is taken by a wide array of hospitals annually. Hospitals receive categorical feedback based on their percentage score, i.e. "Full Demonstration of Safety Standards" for a score between 50-100%, compared to "Some Demonstration of Safety Standards" for a score between 30-49.99%. Using a sharp regression discontinuity design, I identify the causal impact of giving hospitals feedback on their quality performance on their improvement in the subsequent year. I then examine the mechanism by which improvement occurs between basic and advanced decision support capabilities.

I find that hospitals who receive non-perfect categorical feedback, "Some Demonstration of Safety Standards" improve 4.7% more in the subsequent year than hospitals who receive "Full Demonstration of Safety Standards" feedback. This effect is driven by improvement in basic clinical decision support capabilities, such as drug-drug or drug-allergy contraindications, rather than more advanced functions such as drug-diagnosis or drug-laboratory test value contraindications. These results have important implications regarding the value of quality assessment in health care. This study finds a small but significant "nudge" effect of providing hospitals with a categorical "non-perfect" score in a national quality measure on score improvement in the next year, and provide evidence that measurement and feedback can improve quality.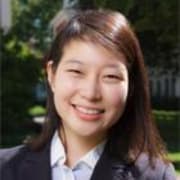 Olivia Jung
Abstract:
Using Crowdsourcing to Activate Innovation by Frontline Workers: A Field Experiment in Community Health Centers

How should managers engage frontline workers to innovate—to think critically about established practices, identify problems, generate solutions, and voice suggestions—when that's not part of their day-to-day job? Building on research on voice and on innovation contests that sheds light on motivating discretionary problem-solving efforts, I test whether and how administering an innovation contest energizes frontline workers to innovate. I recruited 53 community health centers at which workers' primary job is delivering high-quality patient care and conducted a large-scale randomized controlled trial and a qualitative study. My experimental findings show that the contest increased workers' innovative behaviors by more than 20 percent. My qualitative findings reveal that the contest exposed managers to the value of worker's innovation and prompted workers to prioritize problem-solving. This led to increased solicitation and sharing of worker input. The increase was more marked in organizations whose managers had not routinely asked workers for ideas prior to the contest. My findings suggest that crowdsourcing can identify improvement opportunities and increase workers' discretionary engagement in organizational improvement.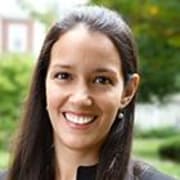 Ximena Garcia-Rada
Abstract:
A Preference for Effort When Caring for Close Others (with M. Steffel, E.F. Williams, and M.I. Norton)

Many new products are designed to simplify caregiving and make consumers' lives easier when providing direct care to close others, from premade meals to feed families to robo-cribs that automatically rock babies back to sleep. Yet, using these products may come with a cost: consumers feel they have not exerted enough effort because that very ease may signal that they are failing to be dedicated caregivers. Nine experiments show that consumers feel like worse caregivers when they use effort-reducing products to take care of close others (e.g., their partners, children, or family members) because they perceive that their caregiving lacks symbolic meaning. Specifically, choosing effort-reducing products makes consumers feel that they are doing a worse job of signaling that they care about their loved ones even when effort-reducing products provide similar quality of care. Taken together, these findings expand our current understanding of effort, caregiving, and, more broadly, the many choices that consumers make in the context of close relationships.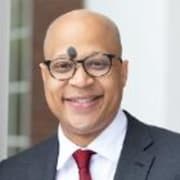 Lumumba Seegars
Abstract:
A key challenge that people of color and women face is their ability to contest racial and gender inequality within organizations. One prevalent approach that they have taken has been to collectively organize through formal groups within organizations that are organized around a particular identity, often known as Employee Resource Groups (ERGs). Despite the prevalence of people of color and women organizing through ERGs in order to contest racial and gender inequality within organizations, little is known about how the specific identities around which these groups are organized – race and gender (e.g., Black, Asian, women) – may shape their ability to contest inequality. In this dissertation, I use a qualitative inductive approach based primarily upon interviews with 159 employees across two tech companies in order to compare how race and gender shape the way people of color and women collectively organize within organizations to contest inequality. I primarily compare the Black, Asian, and women ERGs. I ask: How do women and people of color collectively organize around their identities within organizations in order to contest gender and racial inequality? Two questions stem from this overarching question. First, how is this process similar or different when organizing around gender versus race as well as across different racial groups? Second, how do individuals' intersecting race and gender identities shape their experiences within these groups? This dissertation contributes to research on race and gender inequality inside organizations, intersectionality, and social movements within organizations.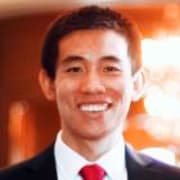 Technology & Operations Management
Sourobh Ghosh
Abstract:
Scholars and practitioners recommend the use of inexpensive business experiments to evaluate new and uncertain strategic alternatives. While current thinking recommends that strategic alternatives be tested as independent decisions across many experiments, this contradicts scholarly understanding of strategy as the formulation of interdependent decisions that when combined together drive superior performance. To evaluate the tension between testing interdependent and independent decisions, I first conduct an exploratory analysis of 31,716 business experiments run on using the web experimentation platform, Optimizely. Contrary to popular wisdom, not only does testing a larger set of interdependent decisions in an experiment associate with breakthrough performance, but it also associates with reduced performance failure. To understand why firms vary in whether they test interdependent decisions, I find that cheaper testing leads firms to test experiments with fewer interdependent decisions. In contrast, when testing becomes more expensive, I find that firms increase interdependent decisions per experiment. This suggests a potential solution to alleviate an organization's cognitive limits when experimenting: by restricting testing resources, firms can focus on testing interdependent decisions that have the potential to deliver outstanding performance. Overall, my findings demonstrate the underappreciated value of interdependent decisions and its performance benefits for business experimentation.