From corporate finance, industrial organization, and international business, to markets, competition, and government regulation, HBS doctoral students in Business Economics delve into some of the most pressing and relevant topics in the field of economics through the practical lens of business.
Jointly administered by HBS and the Department of Economics in the Faculty of Arts and Sciences, the program combines theoretical analysis with in-depth, interdisciplinary research rooted in real-world applications.
As a Business Economics PhD student, you will take courses alongside your peers in the Department of Economics, studying microeconomic theory, macroeconomic theory, probability and statistics, econometrics, and other specialized topics. In addition, your doctoral coursework and two MBA courses at HBS deepen your theoretical knowledge and harness it toward practical applications. Your coursework culminates in a written exam administered jointly by the Graduate School of Arts and Sciences (GSAS) and HBS at the end of your second year on two special fields of study. In addition to coursework and research, doctoral students are required to complete one academic term of teaching.
HBS doctoral students are insatiably curious, and they use the tools and knowledge developed in the classroom to ask—and answer—pressing questions about the field of economics. After passing your field exams, you will work closely with faculty mentors to identify a line of inquiry that will guide your original research. In the course of your research, you will present, analyze, and evaluate unique data and reach relevant, independent conclusions that advance your field.
Behavioral Economics

Development

Econometrics

Economic Theory

Economics of Organization

Entrepreneurship

Finance

Industrial Organization

International Economics

Labor Economics

Macroeconomics
Program Requirements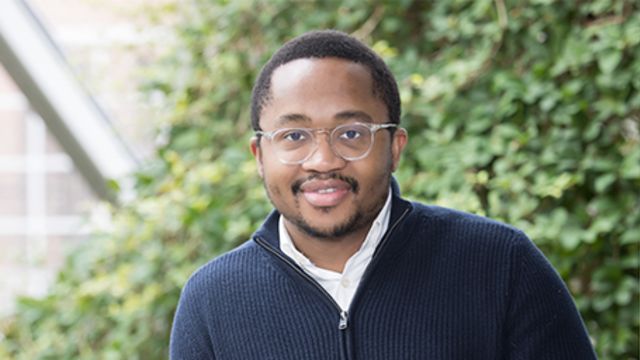 Fanele Mashwama
Business Economics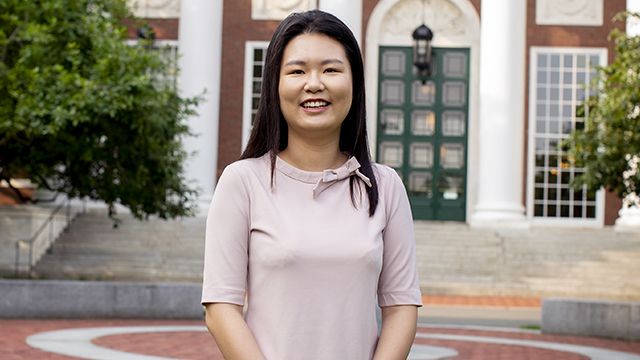 Ran Zhuo
Business Economics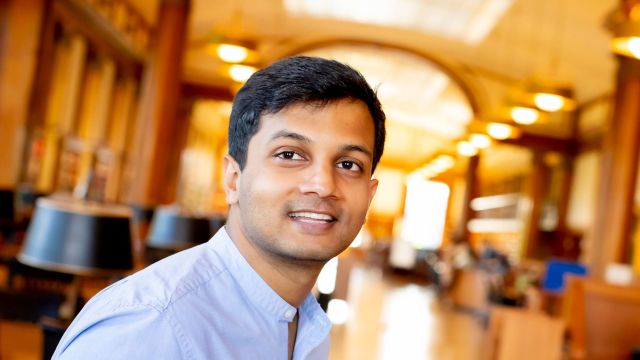 Sagar Saxena
Business Economics
"

HBS is the ideal environment because I get to think about the world like an economist, but I have the freedom and resources to draw on methods from other disciplines as I study market design and industrial organization.

"
2023 Graduate, Business Economics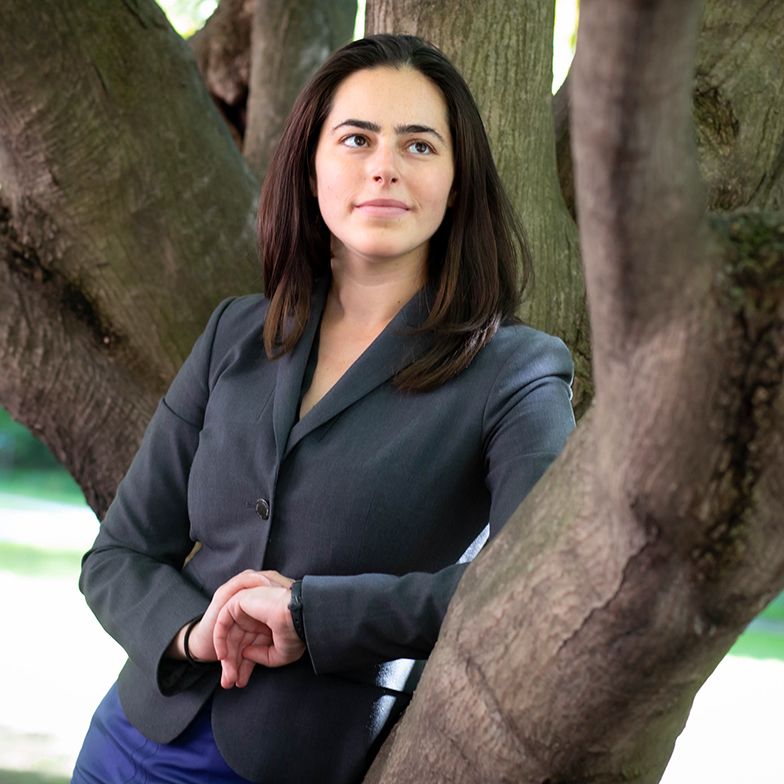 "

HBS is the ideal environment because I get to think about the world like an economist, but I have the freedom and resources to draw on methods from other disciplines as I study market design and industrial organization.

"
2023 Graduate, Business Economics
Current HBS Faculty & Students by Interest
Recent Placement
John Conlon, 2023
Stanford University, Department of Economics, Post-Doctoral Fellow (2023-2024), Carnegie Mellon University, Department of Social and Decision Sciences, Assistant Professor (2024)
Erica Moszkowski, 2023
Federal Reserve Board of Governors, Economist
Ran Zhuo, 2023
University of Michigan, Ross School of Business, Post-Doctoral Fellow (2023-2024); Assistant Professor (2024)
Matthew Lilley, 2022
Australian National University
David Zhang, 2022
Rice University, Jones Graduate School of Business
Karen Shen, 2021
Research Improving People's Lives (RIPL), Economist (2021-2022); Johns Hopkins University, Bloomberg School of Public Health, Assistant Professor (2022)
Ravi Jagadeesan, 2020
Stanford University, Department of Economics, Postdoctoral Fellow (2020-2022); Assistant Professor (2022-)
Christopher Anderson, 2019
Economist
Federal Reserve Board of Governors
Yizhou Jin, 2019
Postdoctoral Fellow
UC Berkeley, Economics Department & Haas School of Business, Post-doctoral Fellow (2019-2022); University of Toronto, Rotman School of Management and Economics Department (2022)
William Diamond, 2018
University of Pennsylvania, Wharton School, Finance Department
Neil Thakral, 2018
Brown University, Economics Department
Spencer Yongwook Kwon, 2023
Brown University, Department of Economics
Daniel Ramos, 2023
John Hopkins University, School of Advanced International Studies
Francesca Bastianello, 2022
The University of Chicago, Booth School of Business
Frank Pinter, 2022
Economist
Federal Trade Commission
Andreas Schaab, 2021
Post-doctoral fellow (2021-2022)
Columbia University Business School, Post-doctoral fellow (2021-2022); Toulouse School of Economics, Assistant Professor (2022)
Edoardo Maria Acabbi, 2020
University Carlos III of Madrid
Michael Thaler, 2020
Postdoctoral Fellow
Princeton University, Economics Department, Post-doctoral fellow (2020-2022); University College London, Assistant Professor (2022)
Vitaly Bord, 2019
Harvard Business School, Postdoctoral fellow (2018-2019), Federal Reserve Board of Governors, Economist (2019)
Weiling Liu, 2019
Northeastern University, Finance Department
Anastassia Fedyk, 2018
University of Berkeley, Haas School of Business, Finance Department
Robert Minton, 2023
Federal Reserve Board of Governors, Economist
Sagar Saxena, 2023
Yale University, Department of Economics, Post-doctoral Fellow (2023-2024); University of Pennsylvania, Wharton School, Business Economics and Public Policy Department, Assistant Professor (2024)
Talia B. Gillis, 2022
Columbia Law School, Associate Professor of Law
Ron Yang, 2022
Stanford University, Graduate School of Business, Postdoctoral Scholar
Gregor Schubert, 2021
University of California-Los Angeles, Anderson School of Management
Xiang Ding, 2020
Georgetown University, Walsh School of Foreign Service
Michael Thaler, 2020
Princeton University, Postdoctoral Fellow (2020-2022); University College London, Assistant Professor (2022)
Oren Danieli, 2019
Tel-Aviv University, School of Economics
Janelle Schlossberger, 2019
Michael Hammer Postdoctoral Fellow
Massachusetts Institute of Technology, Institute for Data, Systems and Society
Yueran Ma, 2018
University of Chicago, Booth School of Business, Finance Department
John Conlon, 2023
Stanford University, Department of Economics, Post-Doctoral Fellow (2023-2024), Carnegie Mellon University, Department of Social and Decision Sciences, Assistant Professor (2024)
Spencer Yongwook Kwon, 2023
Brown University, Department of Economics
Robert Minton, 2023
Federal Reserve Board of Governors, Economist
Erica Moszkowski, 2023
Federal Reserve Board of Governors, Economist
Daniel Ramos, 2023
John Hopkins University, School of Advanced International Studies
Sagar Saxena, 2023
Yale University, Department of Economics, Post-doctoral Fellow (2023-2024); University of Pennsylvania, Wharton School, Business Economics and Public Policy Department, Assistant Professor (2024)
Ran Zhuo, 2023
University of Michigan, Ross School of Business, Post-Doctoral Fellow (2023-2024); Assistant Professor (2024)
Francesca Bastianello, 2022
The University of Chicago, Booth School of Business
Talia B. Gillis, 2022
Columbia Law School, Associate Professor of Law
Matthew Lilley, 2022
Australian National University
Frank Pinter, 2022
Economist
Federal Trade Commission
Ron Yang, 2022
Stanford University, Graduate School of Business, Postdoctoral Scholar
David Zhang, 2022
Rice University, Jones Graduate School of Business
Andreas Schaab, 2021
Post-doctoral fellow (2021-2022)
Columbia University Business School, Post-doctoral fellow (2021-2022); Toulouse School of Economics, Assistant Professor (2022)
Gregor Schubert, 2021
University of California-Los Angeles, Anderson School of Management
Karen Shen, 2021
Research Improving People's Lives (RIPL), Economist (2021-2022); Johns Hopkins University, Bloomberg School of Public Health, Assistant Professor (2022)
Edoardo Maria Acabbi, 2020
University Carlos III of Madrid
Xiang Ding, 2020
Georgetown University, Walsh School of Foreign Service
Ravi Jagadeesan, 2020
Stanford University, Department of Economics, Postdoctoral Fellow (2020-2022); Assistant Professor (2022-)
Michael Thaler, 2020
Postdoctoral Fellow
Princeton University, Economics Department, Post-doctoral fellow (2020-2022); University College London, Assistant Professor (2022)
Michael Thaler, 2020
Princeton University, Postdoctoral Fellow (2020-2022); University College London, Assistant Professor (2022)
Christopher Anderson, 2019
Economist
Federal Reserve Board of Governors
Vitaly Bord, 2019
Harvard Business School, Postdoctoral fellow (2018-2019), Federal Reserve Board of Governors, Economist (2019)
Oren Danieli, 2019
Tel-Aviv University, School of Economics
Yizhou Jin, 2019
Postdoctoral Fellow
UC Berkeley, Economics Department & Haas School of Business, Post-doctoral Fellow (2019-2022); University of Toronto, Rotman School of Management and Economics Department (2022)
Weiling Liu, 2019
Northeastern University, Finance Department
Janelle Schlossberger, 2019
Michael Hammer Postdoctoral Fellow
Massachusetts Institute of Technology, Institute for Data, Systems and Society
William Diamond, 2018
University of Pennsylvania, Wharton School, Finance Department
Anastassia Fedyk, 2018
University of Berkeley, Haas School of Business, Finance Department
Yueran Ma, 2018
University of Chicago, Booth School of Business, Finance Department
Neil Thakral, 2018
Brown University, Economics Department