Awards
Alumni Achievement Award
Alumni Achievement Award
Harvard Business School today conferred its most important honor, the Alumni Achievement Award, on six distinguished graduates as part of the virtual graduation ceremony for the MBA Class of 2021. Throughout their careers, these remarkable graduates have contributed significantly to their companies and communities while upholding the highest standards and values in everything they do. As such, they represent the best of the School's alumni body. Exemplary role models, they inspire all those who aspire to have an impact on both business and society.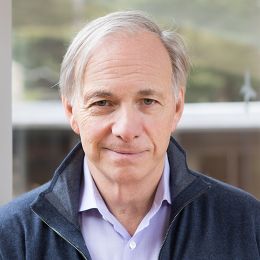 Ray Dalio
MBA 1973
A global macro investor for more than 50 years, Ray Dalio started Bridgewater from his two-bedroom apartment in New York City and ran it for most of its 45 years. He is also chairman of Dalio Philanthropies. For almost four decades he has been an active participant in development in China. He is the author of three books—Principles: Life and Work; Principles for Navigating Big Debt Crises; and Principles for Success—and several studies on current financial and social issues. He graduated with a BS in finance from C.W. Post College in 1971, where he majored in finance.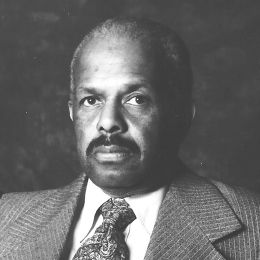 H. Naylor Fitzhugh
MBA 1933, posthumous award
A lifelong advocate for African Americans in business, H. Naylor Fitzhugh taught at Howard University for 30 years, developing a marketing program, organizing a small business center, and advising generations of students. In 1965, he joined PepsiCo where he pioneered targeted marketing. After his death in 1992, a group of HBS alumni established a professorship in his honor, and in 2002, the HBS African American Student Union named its annual conference in his memory. A native of Washington, DC, he graduated cum laude from Harvard in 1931 with a degree in biochemical sciences.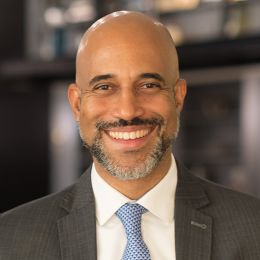 Mezuo Nwuneli
MBA 2003
Mezuo Nwuneli and his wife, Ndidi, cofounded Sahel Capital in 2010, a year after they cofounded AACE Foods, a food processing company which produces spices, seasonings, and packaged food. Today he runs the investment arm of Sahel. Early in his career he worked in J.P. Morgan's mergers and acquisitions group in New York before returning to Nigeria to help entrepreneurs build businesses. He is a former partner at AFIG, a private equity firm covering West and Central Africa. In 2019, he was named impact investor of the year in Nigeria by the Impact Investors Foundation and entrepreneur of the year by the HBS Alumni Association of Nigeria. He is an Archbishop Tutu Fellow and an Eisenhower Fellow. He earned a B.Sc. in industrial management at Carnegie Mellon.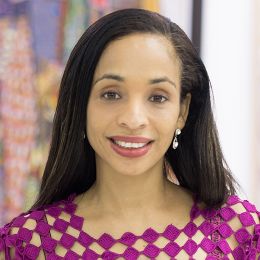 Ndidi Okonkwo Nwuneli
MBA 1999
Ndidi Okonkwo Nwuneli now oversees the consulting arm of Sahel, the firm she cofounded in 2010 with her husband. The pair also cofounded AACE Foods to fight malnutrition, reduce post-harvest losses among small farmers, and displace imports with locally sourced products. She is the founder of LEAP Africa, a nonprofit that empowers Africa's generation of leaders, and of Nourishing Africa, a digital hub which provides funding, training, and support to agriculture and food entrepreneurs in 34 African countries. She is the author of Social Innovation in Africa and Food Entrepreneurs in Africa. Nwuneli serves on the boards of the Rockefeller Foundation and the Global Alliance for Improved Nutrition. She holds a BS in economics from the University of Pennsylvania's Wharton School. As a student at HBS, she founded the Africa Business Conference.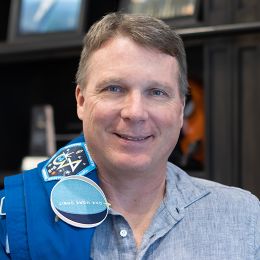 Terry Virts
GMP 11, 2011
Terry Virts' two spaceflights were a 2010 two-week mission piloting the Space Shuttle Endeavour and a 200-day mission as commander of the International Space Station in 2014–2015. During 16 years at NASA, he completed three spacewalks, performed numerous scientific experiments, and took over 319,000 photographs from space. He helped create A Beautiful Planet, an IMAX film; directed a documentary, One More Orbit; and is currently involved in several television and movie projects. He is the author of View from Above and How to Astronaut. In 2021 he launched Down to Earth, a podcast, and also founded Endeavour Renewable Energy, Inc., a renewable cellulosic diesel and graphene startup. Virts, a retired Air Force colonel and fighter pilot, is a graduate of the US Air Force Academy and Embry-Riddle Aeronautical University.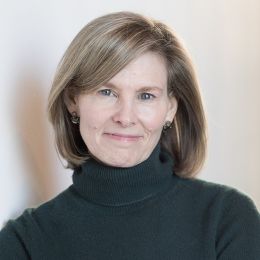 Deborah Winshel
MBA 1985
Deborah Winshel oversees BlackRock Inc.'s initiative to create social impact on a global scale and serves as president of the BlackRock Foundation. She also built the foundation for, and helped launch, the firm's sustainable investing platform. Before joining BlackRock in 2015, she was president and chief operating officer of The Robin Hood Foundation, New York's largest poverty-fighting organization. Previously she served as chief financial officer and executive vice president of the Metropolitan Museum of Art. Prior to her time in the non-profit sector, she spent a dozen years working in New York and London for J.P. Morgan's Investment Bank, ultimately serving as managing director. She holds a BA in political science from the University of Puget Sound.