About
Case Method Teaching
Case Method Teaching
The core pedagogy of Harvard Business School since the early 20th century, the case method boasts a unique ability to make complex concepts accessible and develop students' leadership skills, all while creating an engaging intellectual atmosphere.
A "case" is a short narrative document – a story – that presents a particular challenge facing an individual or organization. Each case reflects the information available to decision-makers at the time, and builds to a particular decision point, but without revealing what decision was actually made. For each class, students are asked to read the case and to put themselves in the shoes of the actual decision-makers to consider what they themselves would have done given the information available at the time.
To help situate the decision, each case also provides background history on the most relevant issues and events leading up to the decision point. For example, a case that focuses on a decision facing Martin Luther King Jr. during the campaign for black voting rights in 1965 also traces the broader civil rights movement, as well as the history of segregation and black disenfranchisement in the U.S. since the Civil War.
In the classroom, the instructor poses questions to guide student discussion. These carefully designed questions are the key to any successful case-method course. An experienced case-method teacher is often thinking several steps ahead, anticipating what points and questions might be raised and standing ready with follow-up questions to guide the group. Active participation in class is essential to the case method's success, and the grading metrics reflect its importance. Students quickly learn to speak up, to challenge each other, and to build on each other's ideas.
Any professor or teacher can teach by the case method. Content expertise beyond the case itself is helpful but not required. To assist both experienced and new case-method teachers, each case has its own teaching plan: a flexible road-map for the instructor that suggests specific questions, strategies for eliciting key insights, and ideas for organizing student responses visually on a blackboard. For some cases, more extensive supporting documents known as "teaching notes" are available to fully brief the instructor on the relevant history and the multiple levels of questions he or she might consider.
"

I've never had this experience as a teacher before, and it's explicitly due to the case method — it's a game changer.

"
History Teacher
Houston, TX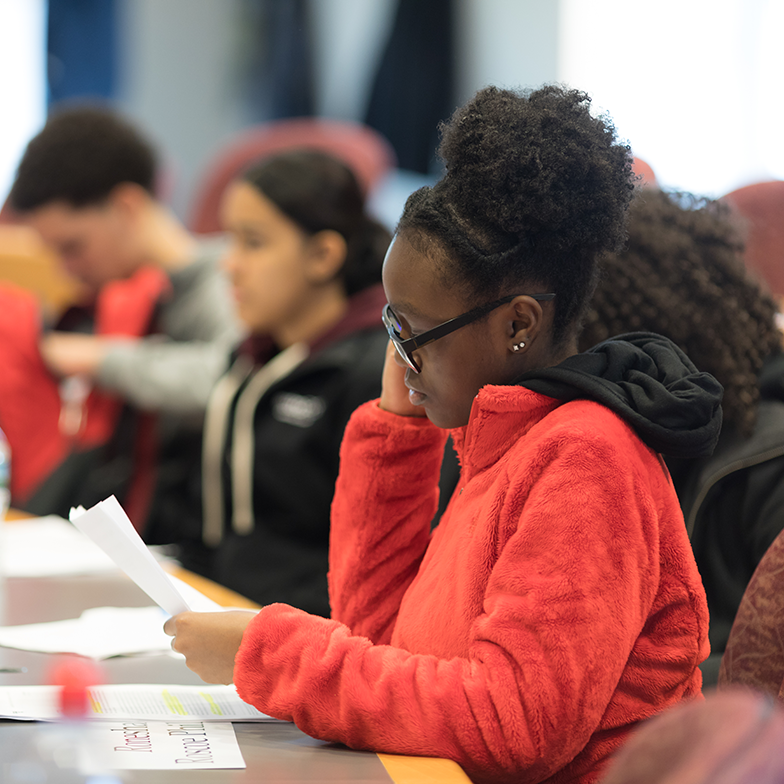 "

I've never had this experience as a teacher before, and it's explicitly due to the case method — it's a game changer.

"
History Teacher
Houston, TX