Helping & harnessing business to address society's greatest challenges.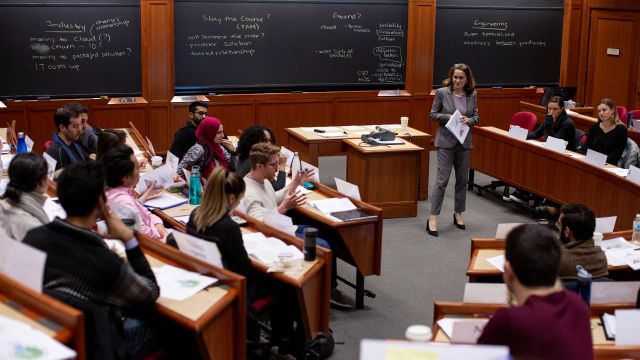 We are currently seeking applications from scholars whose work focuses on issues at the intersection of business and climate change and/or racial inequities in the private sector to join our 2024 – 25 cohort of BiGS Fellows. Applications are due on October 1, 2023.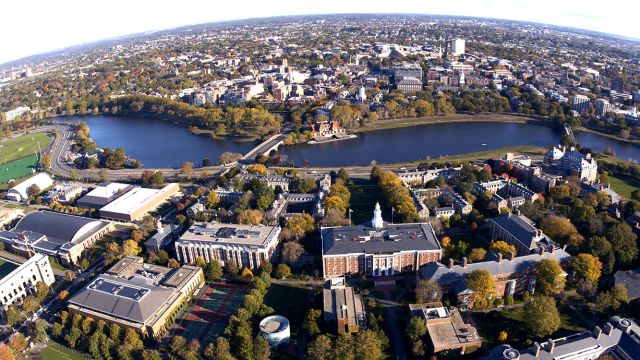 Wondering about how to measure carbon emissions? Curious how to improve your corporate diversity initiatives? Then check out The BiGS Fix. We provide you with actionable intelligence to drive the next generation of capitalism. Every week, we will share a free and regular flow of ideas from Harvard's community in accessible, relevant, streamlined, and shareable formats.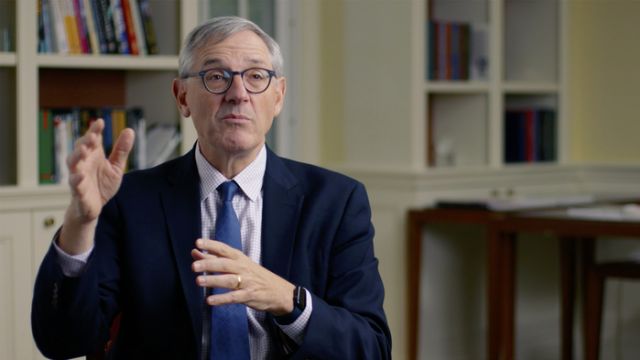 The BiGS Idea Video Series brings you the latest faculty research on business and society. This series of short videos aims to provide business leaders with strategies and best practices to make progress on climate change and inequality.
Capitalism is under attack. From across the political spectrum, critics have decried business's role in increasing economic inequality, driving environmental destruction, and sustaining systems of racial injustice.
The Institute for the Study of Business in Global Society (BiGS) brings together a community of scholars, students, and practitioners to examine those areas where business and society interact and occasionally collide, and to explore how business can help address some of society's greatest challenges.
The BiGS Visiting Fellows are scholarly researchers who relocate to HBS's campus for one academic year to work on specific projects related to issues of business and society. They provide intellectual leadership and research support that accelerates the process of knowledge creation at HBS and leverages the expertise of our faculty. Our Fellows are scholarly researchers who focus on issues such as race, inclusion, and inequality, and the role of business in addressing climate change and environmental sustainability.
Much of BiGS' ongoing work is conducted by faculty associated with the School's distinctive
Initiatives
– interdisciplinary groups of researchers who come together around specific topics relating to business innovation and societal equity. Initiatives connect this work to their extensive networks of leading practitioners, working with them to develop and test smart solutions to some of society's most pressing issues.
Research Projects allow faculty to pursue more specific topics at the intersection of research and practice. They typically result in publications, conferences, and other forms of knowledge dissemination.
Students and practitioners can engage with the topics that BiGS focuses on through a number of courses and cases already in place.
14 FEB 2023
|
Harvard Business School
All first year students last month completed a short new course on the Social Purpose of the Firm (SPF), organized by the Institute for the Study of Business in Global Society (BiGS).
21 OCT 2022 |
Detroit, MI
A conversation between CEOs and civic leaders from the midwestern region, hosted in conjunction with the mid-US research office, exploring the changing demands being placed upon for-profit firms, and the expanding role that business leaders are playing in addressing complex societal issues.
A monthly faculty seminar presenting cutting-edge work at the intersection of business and society. The seminars are open to all Harvard faculty, as well as to interested doctoral students or faculty members from other institutions. In 2022 – 23, the seminar will focus on novel business solutions for addressing climate change (fall semester) and economic inclusion (spring).
Stay in Touch
Are you interested in the intersection of business and society? Register for updates on new research and new programs as BiGS grows.