Contemporary Art
Contemporary Art
Additional Outdoor Sculpture
Additional Outdoor Sculpture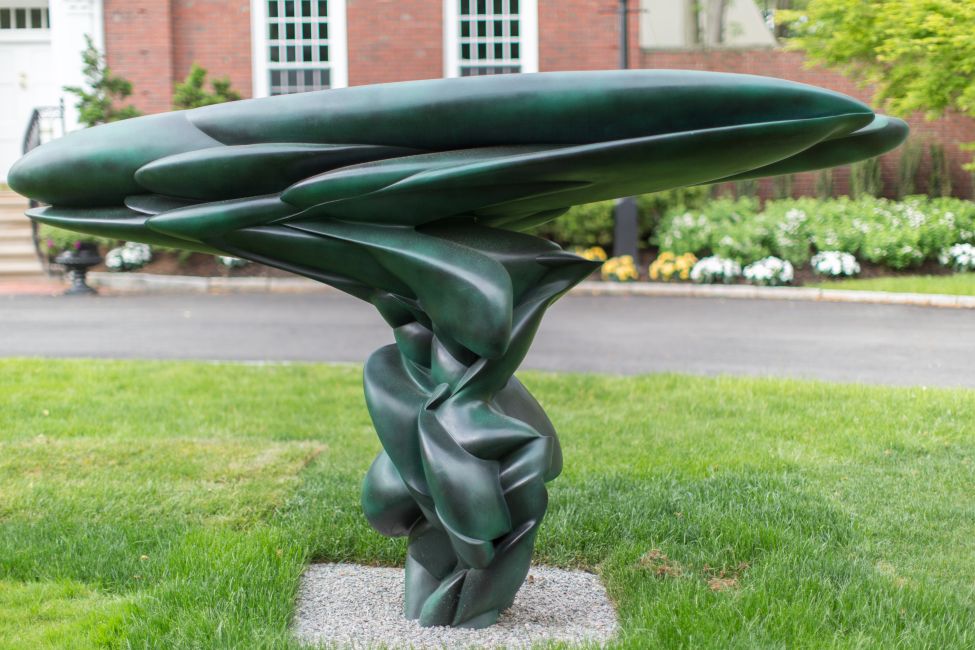 Tony Cragg, Over the Earth, 2014, bronze. Courtesy of the artist and Lisson Gallery.
One of Britain's leading sculptors, Tony Cragg was born in Liverpool in 1949 and has lived and worked in Wuppertal, Germany, since 1977. He has a BA from Wimbledon School of Art and an MA from the Royal College of Art. Cragg works with a range of materials, including stone, wood, glass, aluminum, cast bronze, and found objects. He is constantly searching, through his sculptures, to find new relations between people and the material world. His recent work investigates the complex internal formal constructions and geometries that give rise to exterior forms. In Over the Earth, Cragg explores not only nature and the forces of energy found in the organic world, but also how our reality is shaped by technology as well as the changing perspectives and pace of modern life.

Cragg has exhibited at the CAFA Museum in Beijing; the Scottish National Gallery, Edinburgh; Tate Gallery Liverpool; Museo Nacional Centro de Arte, Reina Sofia, Madrid; and Tate Gallery, London. He represented Britain at the 53rd Venice Biennale in 1988, and that same year he won the Turner Prize at the Tate Gallery, London. He has been a professor at the École Nationale Supérieure des Beaux-Arts in Paris (1999–2009) and professor at Kunstakademie, Düsseldorf (2009–present). He is represented by Lisson Gallery.