The Year in Review
The Year in Review
The impact of the COVID-19 pandemic on Harvard Business School was immediate, starting with the cancellation of the FIELD Global Immersions in the MBA Program and moving quickly to a University-wide decision in March that students, faculty, and staff would transition to remote following Spring Break. Yet, the work of the School continued on in innovative and exciting ways.
The Shifting Climate for Business
The Business and Environment Initiative moved the topic of climate change to center stage with an interactive exhibit exploring how it affects companies and the business innovations that can mitigate its impact or facilitate adaptation. The exhibit's aim was to shift the paradigm of "business as usual" by encouraging visitors to consider the role of business in addressing the current and future realities of climate change. It featured novel technologies that alumni, students, and faculty are developing to help confront this growing challenge. It also examined the current policy context and the role that business has played in shaping it—and can play going forward.
HBS Archives Present: The Case of U.S. STEEL, 1930–1960
The U.S. Steel photograph collection, housed in Baker Library's Special Collections, was brought to life—and the public eye—through an exhibition, catalog, and website that launched in November. At a time when the steel industry, like today's technology giants, played a central role in the world economy, U.S. Steel employed photographs in a variety of public relations campaigns to instill public favor. The exhibit represents the talents of noted artists, photographers from the corporation's engineering corps, and local studios near company plants. Images convey the awe-inspiring nature of steel making and the interplay between worker and machine taking place within massive steel plants.
US Competitiveness Project Examines Political Gridlock
The sixth annual report of the US Competitiveness Project reveals that structural failures in the United States political system have prevented meaningful progress on actions needed to improve US competitive-ness. A Recovery Squandered: The State of U.S. Competitiveness 2019 documents how the United States has wasted the decade-long expansion following the Great Recession by not addressing underlying impediments to US competitiveness. In addition to assessing the factors that have contributed to this situation, the report outlines the steps that must be taken to improve America's economic prospects for both workers and companies. The US Competitive-ness Project, co-led by Michael Porter and Jan Rivkin, focuses on the roles that business leaders do and can play in promoting US competitiveness.
New Leadership at Harvard i-Lab
Matt Segneri was named the Bruce and Bridgitt Evans Executive Director of the Harvard Innovation Labs, a University-wide entity launched and run by Harvard Business School (HBS) that fosters entrepreneurial activities and interactions among students, faculty, alumni, and the surrounding community. A first-generation college student who received his A.B. and MBA degrees from Harvard, Segneri had been the director of the HBS Social Enterprise Initiative for five years prior. During that time, he served as co-lead of the HBS New Venture Competition; as an MBA Ombudsperson; and as a judge for and advisor to the President's Innovation Challenge, MassChallenge, and the MIT $100K Competition. Segneri was also instrumental in establishing the Bloomberg Harvard City Leadership Initiative, a collaborative effort across the Harvard Business School and Harvard Kennedy School and an innovative example of entrepreneurship within academia.
Doctoral Student Research Awards
Six students were honored with the Wyss Award for Excellence in Doctoral Research and the Martin Award for Excellence in Business Economics.
WYSS AWARD FOR EXCELLENCE IN DOCTORAL RESEARCH

Leroy Gonsalves (Organizational Behavior)
Dafna Goor (Marketing)
J. Peter Scoblic (Management)
MARTIN AWARD FOR EXCELLENCE IN BUSINESS ECONOMICS

Xiang Ding (Business Economics)
Ravi Jagadeesan (Business Economics)
Michael Thaler (Business Economics)
The Emerging Covid 19 Pandemic
Field Global Immersions
The Field Global Immersion (FGI) course, a staple of the MBA required curriculum since its launch in January 2012, was canceled in early March—a harbinger of the eventual scope and impact of the coronavirus pandemic. In February, with outbreaks already underway in China and South Korea, FGI sections in these locations were relocated to new cities. But it soon became clear, given rapidly changing travel restrictions and uncertainty about the progression of the disease, that it would be infeasible to ensure the safety and well-being of the more than 1,000 MBA students, faculty, and staff involved in the year's program.
Executive Education
Given rapidly changing travel and quarantine restrictions, Executive Education programs were canceled first in international locations, including the Middle East and Asia, and then in Boston, as well. By June, the group had made plans to pivot to online programming, including both modules of longer offerings, such as the General Management Program, and shorter topic-focused programs, such as Leading Difference for High Performance.
The Move to Remote
On Tuesday, March 10, Harvard President Larry Bacow announced a University-wide transition to virtual instruction beginning immediately after spring break— in less than two weeks. A virtual teaching task force was charged with creating an online teaching and learning environment to parallel the discussion and engagement of a typical in-person classroom. Myriad work streams focused on ensuring that faculty and staff had the laptops, cameras, and headphones needed to support Zoom-based classes; identifying and training Online Learning Facilitators assigned to each class who would support the technology interface; and helping faculty develop teaching plans that leveraged the new platform. "Virtual Day," on March 23, unfolded relatively seamlessly, with students and faculty alike giving the experience high marks.
While faculty and staff largely moved to remote work for the remainder of the semester, essential staff remained on campus to support the many MBA and Doctoral students who call HBS home for the duration of their program.
Virtual Programming Fast-Tracked For Alumni Worldwide
HBS alumni took advantage of rapidly developed, faculty-led virtual programming as part of the School's efforts to further lifelong learning.
Alumni attended a virtual program
Alumni attended three or more programs
Programming Included:

Crisis Management for Leaders

A Five-Part Series, 24 MAR–10 APR

COVID-19 as a Novel Event and Risk Management Framework
Dutch Leonard & Bob Kaplan

Coping with Sudden Changes in Cash Needs and Availability
Fritz Foley & Malcolm Baker

Structuring the Organizational Response
Amy Edmondson & Dutch Leonard

Recognizing and Managing Novel Risks in Your Supply Chain
Ananth Raman & Bob Kaplan

Case Discussion: Chilean Mining Rescue and Summary
Amy Edmondson & Dutch Leonard

COVID-19, Global Markets & Global Macroeconomic Policy Responses

A Two-Part Series, 14 & 17 APR

Financial Markets and the Fed in the COVID-19 Pandemic
Robin Greenwood, Victoria Ivashina & Adi Sunderam

Macroeconomic Policy Responses to the COVID-19 Pandemic
Alberto Cavallo, Huw Pill, Dante Roscini & Matt Weinzierl
Rock Center Holds 23rd Annual New Venture Competition
The competition's virtual finale, held on April 16, 2020, featured 20 student and alumni finalist teams vying for $300,000 in cash and in-kind prizes. The top prize in the student business, student social enterprise, and alumni tracks was $75,000 each.
STUDENT BUSINESS TRACK WINNERS
Dublier Grand Prize:
Alife Health, Inc.
Helps doctors select the healthiestembryo(s) for assisted reproductive therapy.
Satchu-Burgstone Runner-Up Award:
(split equally between two teams)
Darza
Digitally native, vertically integrated e-commerce fashion brand that provides the best online shopping fashion experience for customers in the Middle East and North Africa.

OnRamp
A customer partnership platform helping B2B SaaS companies provide world-class onboarding.
Frontier Technology Prize:
(for promising tech and science startups)
Tune Bio
Unlocks next-generation gene therapies through regulatory element engineering.
STUDENT SOCIAL ENTERPRISE TRACK WINNERS
Peter M. Sacerdote Grand Prize:
Mosaic
Provides a complete picture of a patient's health data across the continuum of care.
Sacerdote Runner-Up Award:
DreamworldVR
Combats loneliness for isolated pediatric patients using virtual reality technology.
ALUMNI TRACK WINNERS
Grand Prize:
Foodology Inc.
The largest virtual restaurant group in Latin America.
Runner-Up Award:
Vena Vitals
Improves cardiovascular health through continuous blood pressure monitoring.
HBS Live Online Classrooms Opened
The School's efforts to extend its reach through online teaching and learning took a big step forward with the launch of two technologically advanced classrooms in Cumnock Hall. The School launched its first online classroom in 2014 and has been refining and optimizing the virtual program experience ever since, reflecting the input and experience of tens of thousands of participants. The Harvard Business School Live Online Classroom is a real-time, interactive online classroom that brings the case method to life in a digital environment. The faculty teach from the physical classroom while participants connect from computers anywhere in the world, engaging in real time. Sessions are expertly produced using still and roaming cameras—creating the perspective for participants of being in a real classroom, seeing both the faculty members and their peers. In a time when virtual learning has taken center stage, the new classrooms will be in high demand.
Harvard Business School Celebrates 110th Class Day & Commencement
For the first time ever, Harvard Business School held its Class Day and Commencement exercises virtually via livestream, with 928 students receiving their MBA degrees. Nearly 90% of students had received a job offer by the time of graduation, and three months later, that number had risen to 95%.
Nine students were awarded the Doctorate in Business Administration. Additionally, 14 students earned their PhD through a joint program with Harvard's Faculty of Arts and Sciences in the fields of business economics, health policy, and organizational behavior. Nineteen graduates went on to careers in academia, and four took positions in industry.
Four Faculty Members Receive Class Of 2020 Teaching Awards
Joshua Margolis, Kristin Mugford, Sophus Reinert, and Ting Zhang were honored by the MBA Class of 2020 for their excellence and dedication to teaching, and for the positive impact they had both in and out of the classroom.
Leadership Fellows
The Leadership Fellows Program strives to develop a network of HBS graduates with cross-sector experience who are committed to addressing societal issues throughout their careers. Fellows—more than 241 since the program's inception in 2001—have worked at organizations including the City of Boston Mayor's Office, Harlem Children's Zone, Mercy Corps, Whitney Museum of Art, World Wildlife Fund, and the US Department of Education.
Andrew Baxter, Environmental Defense Fund

Mimi Disipio, Whitney Museum of American Art

Jade Enns, Lincoln Center for the Performing Arts

Sam Fell, Sesame Workshop

Akash Gupta, Juilliard School

Rebecca Hansen, Boston Planning and Development Agency

Alexxis Isaac, City of Boston, Mayor's Office

Christine Keung, City of San Jose, Mayor's Office

Leonardo Leal, Draper Richards Kaplan Foundation

Mikal Lewis, State of Connecticut, Governor's Office

Stefanie McDermott, Michael J. Fox Foundation for Parkinson's Research

Sarika Mendu, City of Detroit, Mayor's Office

Mark Molewyk, Massachusetts Bay Transportation Authority

Ratnika Prasad, Environmental Defense Fund

David Reiff, Social Finance

Perri Smith, Boston Medical Center

Liz Su, Boston Children's Hospital

Wendy Ying, Massachusetts Bay Transportation Authority
Dean's Award
The Dean's Award recognizes the extraordinary achievements of graduating students who have had a positive impact on Harvard Business School, Harvard, and our broader communities through exceptional leadership and engagement. In 2019, nine recipients were named.
Rachel Brown, Chief Events Officer, Student Association

Connor Cash, Co-President, Student Association

Robbie Dixon, Head Senator

Holly Fetter, Co-Chair, Diversity, Equity & Inclusion Council

Gaby Goldstein, Co-President, Student Association

Alexxis Isaac, Co-Chair, Diversity, Equity & Inclusion Council

Melanie Sperling, Chief Community Officer, Student Association

Ben Sullivan, Chief Operating Officer & Chief Financial Officer, Student Association

Billy Tabrizi, Executive Board, Student Association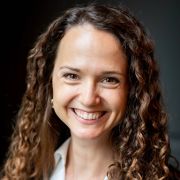 Kate Barasz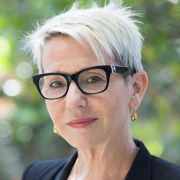 Robin Ely
Robin Ely, Professor, Organizational Behavior
Wyss Award
Kate Barasz and Robin Ely received the 13th annual Wyss Award for Excellence in Doctoral Mentoring. Each was recognized for their collaboration, feedback on written work, advice on academia, and proactive engagement. Runners-up were Ryan Buell and Lakshmi Ramarajan.
Harvard Business School Online
The School's online learning platform, HBS Online (originally called HBX), engaged nearly 10,000 new learners in FY20 for a cumulative total since inception in 2014 of 29,192. Course completion rates, typically quite low for virtual programs, remain at 86%. New programs launched during this time include Leadership Principles (Joshua Margolis and Tony Mayo), Global Business (Forest Reinhardt), and Alternative Investments (Victoria Ivashina, Randy Cohen, and Arthur Segel).
From April through June, in response to the pandemic, HBS Online offered a free Business Lessons program; more than 20,000 unique users logged in to engage with the content.
In Memoriam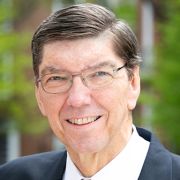 Clayton M. Christensen
Kim B. Clark Professor of Business Administration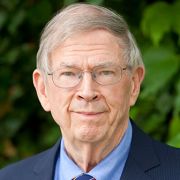 John H. McArthur
Dean & George F. Baker Professor of Administration, Emeritus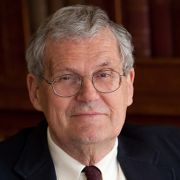 Bruce R. Scott
Paul Whiton Cherington Professor of Business Administration, Emeritus
Anisha Atluri
MBA 2021, Section F
Kile King
Assistant Director, Research Administration & Compliance