The Year in Review
The Year in Review
While the rhythm of the academic year is familiar, with some activities unfolding with predictable regularity, other aspects of the School are continually refreshed and reimagined. Milestones like anniversaries offer one backdrop for this reinvention; changes in the world around us—both geopolitical and economic—provide additional impetus. As a result, Harvard Business School is both enduring and leading edge, as outlined in the pages that follow.
SUMMER 2019
HARVARD BUSINESS REVIEW
Harvard Business Review, published in the US and with 12 regional editions, reached a milestone of more than 340,000 paid annual subscribers. Launched in 1922 by Dean Wallace B. Donham with an initial print run of 6,000 copies, the magazine struggled financially for its first 25 years, even as it gained a reputation for translating rigorous research into relevant reading for practicing mangers. Today the print magazine is supplemented by HBR.org, which averages nearly 7 million monthly visitors. The Publishing group also comprises Corporate Learning and Higher Education, offering tools like Harvard ManageMentor, case and reprint sales, podcasts, and webinars and other learning programs.
Chief Information Officer
Ron Chandler, with extensive experience in IT leadership, technology design, and management both in academia and in professional and financial services organizations, was announced as the School's new CIO. The HBS IT Group provides the administrative systems, platforms, tools, and infrastructure to support teaching, learning, engagement, and research (and its dissemination) at the School.
Faculty START
New faculty members were welcomed to the School with an intensive 3-day orientation program, including sessions with junior and senior colleagues on their experiences in doing academic research and their career trajectories. Most relevant for those slated to begin teaching in the fall, START included an immersion in teaching by the case method where, working individually and in learning groups, faculty were given opportunities to prepare case studies and to practice a case opening and cold call.
Students Arrive
More than 9,000 applicants sought a place in the MBA Program and nearly 750 applicants in the Doctoral Programs; the acceptance rate for both was highly competitive, at 12% and 5%, respectively.
Inclusion
Fellowships and financial aid are an important means of attracting a diverse student body and ensuring that graduates pursue careers where they feel their impact can be greatest. In the MBA Program, four Global Opportunity Fellowships were awarded to students taking their first jobs in Africa. The number of Forward Fellowships—aid for students facing unusual personal or family financial hardship—increased from 20 to 25.
Awarded in Fellowships
MBA Fellowship Recipients
Average Fellowship per Recipient
FALL 2019
KLARMAN HALL
The 120,000-square-foot convening facility opened in October with a dedication ceremony featuring remarks by Harvard President Larry Bacow, Governor Charlie Baker, and Beth and Seth (MBA 1982) Klarman; the afternoon also included a symposium on democracy, with a session on why competition in the politics industry is failing America, a panel discussion, and a fireside chat. Klarman Hall will host an array of events, including conferences (both academic and student club), classes, lectures, and performances and other entertainment. A highly technologically advanced building, it features an advanced audio system and seating design to accommodate groups of 250, 580, or 1,000. The lower-level concourse houses studios to support podcasts, webinars, and a black box room for video recording.
10th Anniversary
The Global Financial Crisis Conference brought together 300 policy makers, investors, academics, and influencers to dissect the events—starting with the fall of Lehman Brothers in September 2008—that triggered the Great Recession. Over two days, guests and speakers—many of whom played key roles at the time, including former US Treasury Secretary Hank Paulson (MBA 1970), former president of the Federal Reserve Bank of New York and Paulson's successor at Treasury Tim Geithner, and former Director of the National Economic Council Larry Summers—examined the decisions they made and steps they took to try to stabilize the financial system. Professors Robin Greenwood and David Scharfstein co-chaired the conference to, in Greenwood's words, "better understand the past and prepare more effectively for what the future may hold."
PODCASTS
"Live from Klarman Studio" has become a familiar phrase to listeners of Cold Call, one of about a dozen podcasts produced at Harvard Business School. A powerful vehicle for featuring case studies, disseminating research, discussing news at the crossroads of business and culture, and fostering discussion, podcasts extend the reach and influence of the School's intellectual capital to millions of listeners around the world.
Doctoral Student Research Awards
Four doctoral students were recognized for excellence and innovation in their dissertation research.
WYSS AWARD FOR EXCELLENCE IN DOCTORAL RESEARCH
Daniel Brown (Management)
Alexandra Feldberg (Organizational Behavior)
Michael Lee (Management)
MARTIN AWARD FOR EXCELLENCE IN BUSINESS ECONOMICS
Oren Danieli (Business Economics)
PhD in Business Administration
The PhD in Business Administration (offered jointly with Harvard's Graduate School of Arts and Sciences) was approved and launched in Summer 2018, representing a transition from the Doctor of Business Administration (DBA) degree that had been awarded for many years.
Lehman Brothers: A History, 1850–2008
Baker Library drew on its extensive Lehman Brothers Collection to launch an exhibit in the Library's lobby and online examining Lehman's rise, its reach into nearly every sector of the American economy, and the impact of its collapse. Baker's Special Collections, from which the exhibit was drawn, spans eight centuries and includes corporate archives, manuscripts, account ledgers, rare books, broadsides, photographs, films, electronic records, and company annual reports; it supports research in fields such as business, economic, social, and cultural history as well as the history of science and technology.
HBX, the School's digital learning platform, was rebranded as Harvard Business School Online to help raise awareness of its offerings. New course offerings included Strategy Execution (HBX Live; Bharat Anand and Larry Culp), Scaling Ventures (HBX Live; Shikhar Ghosh and Jeffrey Rayport), Leadership Principles (Joshua Margolis and Anthony Mayo), and Global Business (Forest Reinhardt). In partnership with the Harvard Graduate School of Education, Online also launched Leading Change, the first of four courses in the Certificate in School Management & Leadership Program aimed at helping preK-12 school leaders drive change. Additional modules of the certificate program will include Leading Schools (Fall 2019), Leading People (Summer 2020), and Leading Learning (Summer 2021).
WINTER 2019
A LIVING MODEL
Three hundred thirty-five staff positions were filled during 2018–2019, including 77 research associates. In total,the HBS workforce comprises approximately 1,100 FTEs, of whom 65% are women and 21% are minorities. Turnover at the School is 16%, reflecting a strong economy; 11% of staff received promotions.
Forward-Thinking Sustainability
In March, HBS joined the Leadership Circle at Farm Forward, a nonprofit that seeks to promote conscientious food choices that advance sustainable agriculture and support the humane treatment of animals. Working with Restaurant Associates, the campus's dining management company, the School will buy 100% of its eggs from farms certified as higher-welfare.
EXECUTIVE EDUCATION
New focused programs include Accelerating Innovation in Precision Medicine, Managing Sales Teams and Distribution Channels, and Building a Legacy: Family Office Wealth Management.
Participants
The Reflective Leader
This three-day residential Executive Education program offered approximately 60 senior-level, high-achieving MBA alumni roughly 10–15 years post-graduation an opportunity for personal development. Building on the belief that learning must continue beyond the two years of the MBA Program, The Reflective Leader represents an important step by the School to engage with and support alumni throughout their careers.
22ND ANNUAL NEW VENTURE COMPETITION
STUDENT BUSINESS TRACK WINNERS
Dubilier Grand Prize:
MyToolbox Technologies, Inc.
(shown) B2B labor marketplace for the construction industry.
Satchu-Burgstone Runner-Up Award:
Nom Pot
Clean-label frozen meals ready for one-pot cooking.
STUDENT SOCIAL ENTERPRISE TRACK WINNERS
Peter M. Sacerdote Grand Prize:
Hikma Health
Customized data management systems for healthcare providers caring for refugee patients.
Sacerdote Runner-Up Award:
Gramhal
Post-harvest services of storage, credit, and market linkage for smallholder farmers.
ALUMNI WINNERS
Grand Prize:
Blueland
Eliminate weight and waste from everyday products.
Runner-Up Award:
X-Cor Therapeutics
Extracorporeal CO2 removal device that uses ultra-low blood flow to treat patients with hypercarbic respiratory failure.
MS/MBA in Biotechnology: Life Sciences
In collaboration with the Harvard's Graduate School of Arts and Sciences (GSAS), HBS approved a new joint degree program that aims to prepare students to develop transformative organizations that will advance new drug discoveries or therapeutics. The two-year program will welcome its first cohort of students in August 2020; their curriculum will include existing courses such as Online's CORe offering and the first year of the MBA, as well as newly designed courses such as Ethical Dilemmas in Biotechnology, Data Analytics and Technology, and NextGen Biotechnology. They also will have the opportunity to pursue a summer internship in life sciences or biotech.
25 YEARS OF SOCIAL ENTERPRISE
The Social Enterprise Initiative marked its 25th anniversary with a two-day event, Frontiers of Change: 25 Years of Social Enterprise at HBS, which brought together over 300 alumni, students, faculty, staff, social entrepreneurs, government leaders, corporate executives, and experts in social innovation and change.
Sessions examined the evolving role of philanthropy and cross-sector partnerships; alumni leaders driving change across the public, private, and nonprofit sectors; building and leading best-in-class organizations; and the role of business and business leaders in social change.
Keynote speakers included Gerald Chertavian (MBA 1992 and Founder and CEO, Year Up), Stacey Childress (MBA 2000 and CEO, NewSchools Venture Fund), Max Hodges (MBA 2010 and Executive Director, Boston Ballet), Álvaro Rodríguez Arregui (MBA 1995 and Cofounder and Managing Partner, IGNIA), and Tracy Palandjian (MBA 1997, CEO and Cofounder, Social Finance).
Problem Solving
Coauthors Russ Banham, Shirley Spence, and Sarofim-Rock Professor of Business Administration, Emeritus Howard Stevenson spent more than four years studying—through surveys, interviews, and extensive archival and secondary research—the impact of the School's alumni in education and learning, health and wellness, community and economic development, energy and the environment, and arts and culture. Their resulting coffee table book features more than 200 stories from around the world and highlights the breadth and depth of alumni support of social causes.
Spring 2019
Commencement
At its 109th Commencement exercises in May, HBS awarded 935 MBA and 6 DBA degrees, and jointly awarded 14 PhD degrees.
At the annual Class Day celebration the day before, student speaker Brandon Rapp explored the potential for courage to create a more just world.
"Class of 2019, I hope that we never forget the things that we are thankful for, and the 'what' and 'whom' we are courageously fighting for. I hope that we remember to be courageous. I hope that we choose to tap into that courage to fight for a better world and for each other, and to lean in to what we learned here: to speak truth even when your voice might quiver just a bit, and your hands might tremble."
- Brandon Rapp (MBA 2019)
Class Day Distinguished Speaker Michael Bloomberg emphasized the value of ethics and encouraged students to make decisions based not on their starting salary, but on their development and happiness. He offered up integrity as the solution to the country's economic and political woes, and exhorted the graduating class to take a leading role in restoring faith in the promise of America and the future of the American dream.
FACULTY AWARDS
Six faculty members were recognized by graduating MBA students for their exceptional contributions to the HBS experience: Ted Berk, Joshua Margolis, and Matt Weinzierl for outstanding teaching in the Required Curriculum, and David Moss, Tom Nichols, and Sophus Reinert for outstanding teaching in the Elective Curriculum.
Three faculty members were acknowledged with the Wyss Award for Excellence in Doctoral Mentoring: Anat Keinan, Jeff Polzer, and Dennis Yao. The student-sponsored award recognizes faculty members for their commitment to developing future scholars.
DEAN'S AWARD
Five graduating students were honored: Neel Ghose (MBA 2019), Lindsey Morrow (MBA 2019), Amanda Tyson (MBA 2019), Megan Williams (MBA 2019), and Alexandra Feldberg (PhD 2019). The Dean's Award celebrates the achievements of graduates who have had an extraordinary impact on the School, University, or broader community.
Alumni Achievement Awards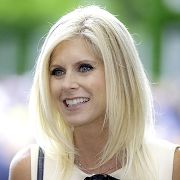 Marla Beck (MBA/MPA 1998)
CEO, Bluemercury, Inc.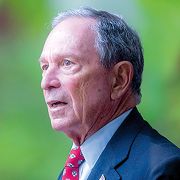 Michael R. Bloomberg (MBA 1966)
Founder, Bloomberg LP & Bloomberg Philanthropies; three-term mayor of New York City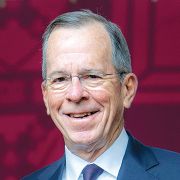 Michael G. Mullen (AMP 109, 1991)
17th Chairman, United States Joint Chiefs of Staff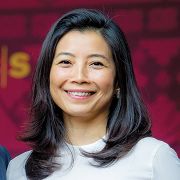 Tracy P. Palandjian (MBA 1997)
CEO & Co-founder, Social Finance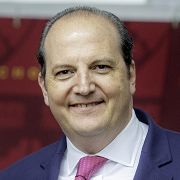 Álvaro Rodríguez Arregui (MBA 1995)
Managing Partner, IGNIA
DIALOGUE
For two and a half days in June, the HBS campus was transformed into an immersive, creative living and learning experience—where content and substance were intertwined with art, and working sessions were interspersed with performance. More than 250 attendees gathered for conversations on topics at the intersection of business and society and to generate ideas for addressing society's complex challenges. Designed as a unique convening opportunity, Dialogue spurred imagination about the case method at scale and how to engage emerging and established thought leaders with the School.
Immersion in Africa
Twenty-six faculty members spent a week in Nigeria and Kenya visiting and learning from nearly 20 companies, exploring the unique challenges these firms face as well as their innovative business practices. The Fung Global Symposium, held in Lagos, brought together more than 100 local alumni and business leaders from the region to learn about leading-edge faculty research. The School's Africa Research Center supported the immersion and will work with many of the faculty who participated on case studies and other research that emerged from the trip.
In Memoriam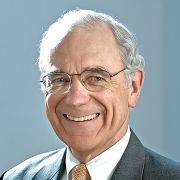 Henry (Hank) B. Reiling
Eli Goldston Professor of Business Administration, Emeritus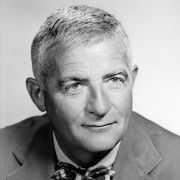 C. Wickham Skinner
James E. Robison Professor of Business Administration, Emeritus