Harvard Business School
Discover ways to engage with and recruit current students and alumni, host company events, post job opportunities on our recruiting platform, and get guidance on developing a personalized hiring strategy.
Worried Your Staff Will Join the Great Resignation? Focus on Being a Good Company to Be From
By: Sandra Sucher & Shalene Gupta
The Best Business Startup Ebooks
Re: Tom Eisenmann
26 Jul 2021
|
Good E Reader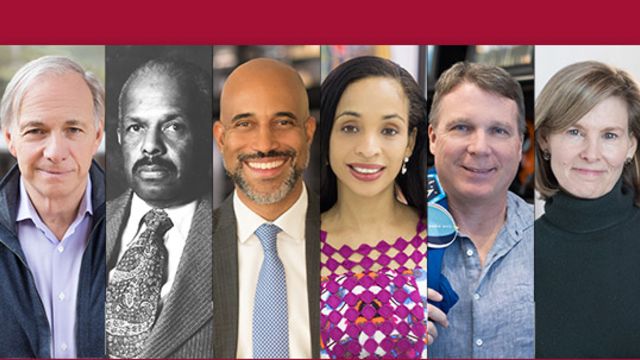 2021 Alumni Achievement Award Recipients
27 May 2021
|
HBS Alumni News
What Does an ESG Score Really Say About a Company?
Re: Anywhere (Siko) Sikochi & George Serafeim
21 Jul 2021
|
HBS Working Knowledge
Strategies for Underdogs: How Alibaba's Taobao Beat eBay in China
Re: Felix Oberholzer
Initiatives are research-fueled "communities of engagement" where faculty, students, and alumni connect with practitioners in the field to develop insights that drive impact. They provide powerful platforms to address complex, multi-dimensional topics that demand a new managerial mindset.
Research Projects allow faculty to pursue topics of inquiry that have the potential to make a substantive difference in the world. They typically result in publications, conferences, and other forms of knowledge dissemination that broaden the impact of their findings.